Monsanto Opposes MDL for Roundup Weedkiller Lawsuits
August 19, 2016
By: Austin Kirk
Although a growing number of Roundup weedkiller lawsuits continue to be filed in U.S. District Courts nationwide, each involving similar allegations that Monsanto failed to warn users about the risk of cancer associated with exposure, the manufacturer is opposing a recent request to establish centralized pretrial proceedings for the litigation in the federal court system.
There are currently dozens of product liability lawsuits pending against Monsanto throughout the federal court system, each involving claims that Monsanto knew or should have known about the link between Roundup and non-Hodgkins lymphoma, yet failed to provide proper warnings and instructions about safety measures that should be taken to reduce exposure to glyphosate contained in the popular weedkiller.
The litigation has emerged since the World Health Organization's International Agency for Research on Cancer (IARC) declared that glyphosate is a probable human carcinogen in March 2015, sparking world-wide debate about the widespread use of Roundup.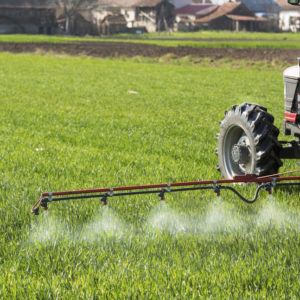 As Roundup weedkiller lawyers continue to review potential claims for farmers, gardeners, landscapers and others regularly and consistently exposed to glyphosate, it is widely expected that hundreds, if not thousands, of lawsuits will be filed against Monsanto in the coming months and years.
In July, a group of plaintiffs with cases pending filed a motion to centralize the lawsuits over Roundup, asking the U.S. Judicial Panel on Multidistrict Litigation (JPML) to transfer all cases to one judge for coordinated discovery and pretrial proceedings.
Known as an MDL, or multidistrict litigation, such consolidation is common in complex product liability litigation, where a large number of individuals claim they suffered similar injuries following exposure to the same product. Consolidating the cases is designed to reduce duplicate discovery into common issues, avoid conflicting pretrial rulings from different courts and to serve the convenience of the parties, witnesses and the courts.
In a response (PDF) filed on August 18, Monsanto indicates that it opposes the establishment of a Roundup weedkiller MDL, arguing that it will disrupt the progress of the litigation. The company indicates that informal coordinated discovery has already been efficient, and predicts that there will be a lot of case-specific causation that makes consolidated pretrial proceedings unnecessary.
"Granting plaintiffs' request to derail this litigation into an MDL would slow what to date has been rapid progression in several cases, none of which is in plaintiffs' preferred MDL locations, and would be antithetical to the goal of achieving an efficient resolution," the response notes. "This is particularly true where, as here, the number of cases involved (25) is manageable, and the limited number of counsel and jurisdictions involved also makes informal coordination a practical, efficient, and convenient alternative to an MDL."
Plaintiffs noted in their motion that they are aware of at least 200 more plaintiffs who may soon file complaints. In addition, the litigation is expected to continue to grow as individuals and families learn that a diagnosis of non-Hodgkins lymphoma in recent years may have been caused by exposure to Roundup.
The U.S. JPML issued a scheduling order (PDF) on August 11, setting oral arguments over whether Roundup lawsuits should be consolidated for September 29.
"*" indicates required fields