Monsanto Seeks to Dismiss Lawsuits Over Roundup Cancer Diagnosis
November 11, 2015
By: Irvin Jackson
As a growing number of Roundup lawsuits continue to be filed by individuals who allege they developed cancer following exposure to the popular weedkiller, Monsanto is attempting to have two of the first cases brought in the federal court system dismissed.
In a motion (PDF) filed in the U.S. District Court for the Central District of California on November 9, Monsanto indicated that complaints filed by Enrique Rubio and Yolanda Mendoza should be barred by state and federal laws
Each of the lawsuits raise similar allegations, claiming that Monsanto failed to adequately warn about the link between Roundup and cancer for farmers, landscapers, gardeners and others exposed to high levels of the herbicide and weedkiller.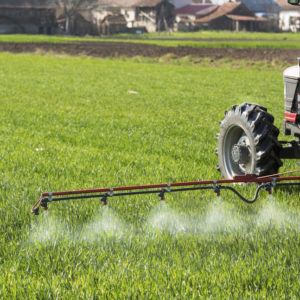 Rubio was a farm vegetable picker from about 1986 to 1995, who alleges that agricultural exposure to Monsanto Roundup caused him to develop multiple myeloma. Monsanto argues that his complaint should be dismissed because the claims were not timely filed under the Texas statute of limitations, and since his design defect claims fail to plead a safer alternative design of Roundup. The manufacturer also argues that the warnings-based claims are pre-empted by the Federal Insecticide, Fungicide and Rodenticide Act (FIFRA).
Mendoza alleges that residential exposure caused her to develop non-Hodgkin lymphoma from Roundup side effects in 2013. Monsanto argues that California law bars Mendoza's non-warning claims, and that the failure to warn claims are also pre-empted under FIFRA.
A hearing has been set for January 8, 2016, at which time oral arguments will be presented to U.S. District Judge Dolly M. Gee.
While the outcome of this motion will not be binding in other claims, it will be closely watched by lawyers involved in the litigation, as hundreds of additional lawsuits are likely to be filed in the coming months on behalf of individuals nationwide who developed similar injuries following exposure to Roundup.
Roundup Cancer Risks
Roundup is one of the most widely used herbicides, which was introduced by Monsanto in the 1970s. However, concerns have emerged in recent months about the potential Roundup cancer risk, after the World Health Organization's International Agency for Research on Cancer (IARC) issued a warning in March about the potential human health side effects of glyphosate.
Monsanto has rejected the IARC's findings, and in the motion claims that in the U.S., the Environmental Protection Agency (EPA) has deemed glyphosate to be safe a number of times in the past, denying that the chemical can cause cancer. Monsanto's attorneys say this determination, and the fact that the EPA decides what label warnings Roundup must carry, means that the plaintiffs' failure to warn claims should be thrown out.
The motion also argues that Rubio's lawsuit falls under Texas law, and that because his exposure and multiple myeloma diagnosis occurred years ago that it is too late for him to file a lawsuit, despite the fact that the link between glyphosate and cancer was only established months before he filed.
Monsanto's claims that EPA's safety determinations should be the final arbiter on whether plaintiffs can claim Roundup causes cancer come just days after a report warned that the agency relied heavily on industry data to decide it was safe.
According to a report published in The Intercept on November 3, the EPA decided this summer that Roundup was not an endocrine disruptor based on 32 studies, 27 of which came from industry. Most of the studies were not even publicly available, and had to be obtained by the publication through a Freedom of Information Act request. Monsanto sponsored most of the studies the EPA used to reach its conclusions, according to the report.
The decision matters because it means that the EPA will not require additional testing to review the potential adverse health side effects of Roundup on human hormones.
Rubio's lawsuit also accuses Monsanto of committing scientific fraud by purposefully deceiving the EPA and consumers about Roundup's safety.
"Based on early studies that glyphosate could cause cancer in laboratory animals, the EPA originally classified glyphosate as possibly carcinogenic to humans in 1985. After pressure from Monsanto, including contrary studies it provided to the EPA, the EPA changed its classification to evidence of non-carcinogenicity in humans in 1991," states the complaint filed by Enrique Rubio, a farm worker who suffers from bone cancer after years of Roundup exposure. "In so classifying glyphosate, however, the EPA made clear that the designation did not mean the chemical does not cause cancer."
The studies Monsanto used to convince the EPA to change its mind are at the core of the claims of scientific fraud.
The laboratory that conducted initial evaluations of glyphosate toxicity was Industrial Bio-Test Laboratories (IBT). The lab conducted 30 tests on glyphosate and products containing glyphosate. It supplied nine of the 15 residue studies required by the EPA when the chemical was first approved.
In 1976, the FDA conducted an inspection of IBT and found problems in the raw data and final reports of the toxicological impacts of glyphosate. That led to an audit by the EPA, which determined that the lab's toxicology studies of glyphosate were invalid due to "routine falsification of data."
"It is also somewhat difficult not to doubt the scientific integrity of a study when the IBT stated that it took specimens from the uteri (of male rabbits) for histopathological examination," one EPA reviewer noted.
Ultimately, three top IBT executives were convicted of fraud in 1983.
Another laboratory, Craven Laboratories, was found to have been involved in fraudulent laboratory practices in its testing of herbicides and pesticides in 1991; the same year Monsanto hired it to conduct herbicide and pesticide studies on glyphosate. Three of the company's employees were indicted and convicted on fraud charges. Roundup residue studies were again found to have falsified data.
The EPA announced in April that it plans to address the safety concerns of glyphosate during the regular EPA safety review hearing occurring soon.
Anthony

November 14, 2015 at 2:04 am

These findings are industry biased. Monsanto's own documents confirm Glyphosate causes many types cancer. Glyphosate attacks all glands and organs causing their destruction and dysfunction. See this article where you can download the paper: Glyphosate, pathways to modern diseases IV: cancer and related pathologies http://www.gmfreecymru.org/new...
"*" indicates required fields