Problems with Roundup Caused Non-Hodgkins Lymphoma, Lawsuit Claims
September 07, 2016
By: Irvin Jackson
In a product liability lawsuit filed last week, a Massachusetts woman alleges she developed severe health problems from Roundup, indicating that exposure to the active ingredient in the weed killer, glyphosate, caused her to develop non-Hodgkin's lymphoma.
The complaint (PDF) was filed by Wendy Burdett in the U.S. District Court for the District of Massachusetts on September 1, alleging that Monsanto has known for years that side effects of Roundup exposure may increase the risk of cancer, yet failed to warn consumers.
Burdett indicates that she began using Roundup in about 1990, and was diagnosed with non-Hodgkins lymphoma (NHL) in 2013, which she claims was caused by repeated exposure to glyphosate and the surfactant polyethoxylated tallow amine (POEA) contained in the popular weedkiller.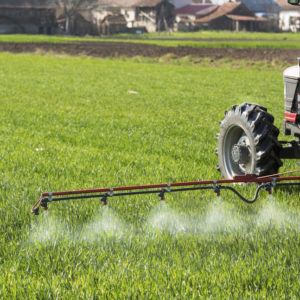 "Defendant failed to appropriately and adequately test Roundup, Roundup's adjuvants and 'inert' ingredients, and/or the surfactant POEA to protect Plaintiff from Roundup," according to the complaint. "Rather than performing appropriate tests, Defendant relied upon flawed industry-supported studies designed to protect Defendant's economic interests rather than Plaintiff and the consuming public."
The case joins a growing number of similar Roundup lawsuits filed in recent months by farm workers, landscapers and others who claim they developed non-Hodgkins lymphoma following exposure to large amounts of the herbicide.
The litigation has emerged since the World Health Organization's International Agency for Research on Cancer (IARC) declared that glyphosate is a probable human carcinogen last year, sparking a world-wide concerns about the widespread use of Roundup and Monsanto's failure to warn about the importance of limiting exposure.
Burdett presents claims of negligence, defective design, defective manufacturing, failure to warn, and negligent misrepresentation. She seeks both compensatory and punitive damages.
An estimated 2.6 billion pounds of the herbicide have been sprayed on America's agricultural land over the last two decades, since Monsanto introduced "Roundup Ready" crops that are designed to survive being sprayed with the chemical, killing the weeds but not the crops. However, Tamburello and other plaintiffs allege that the manufacturer failed to disclose the potential cancer link with Roundup or provide adequate safety warnings for farmers, landscapers, homeowners or others regularly spraying Roundup.
As Roundup injury lawyers continue to review and file claims for individuals throughout the United States, it is widely expected that several thousand similar complaints will brought against Monsanto in courts nationwide in the coming months and years.
"*" indicates required fields