Roundup Property Owner Lawsuit Alleges Weedkiller Caused Diffuse B-Cell Non-Hodgkin's Lymphoma
January 18, 2019
By: Irvin Jackson
A Louisiana property owner indicates that he developed stage 4 diffuse B-cell non-Hodgkins lymphoma following use of Roundup, according to a product liability lawsuit filed earlier this week against Monsanto for failing to warn about the risks associated with the widely used weedkiller.
Robert Chaisson filed the complaint (PDF) in the U.S. District Court for the Eastern District of Louisiana on January 14, indicating that he routinely used Roundup on his property for about 25 years before he his cancer diagnosis.
As a result of the injury, Chaisson indicates that he has undergone chemotherapy and other treatments for cancer that could have been avoided if consumers had been warned about the risks associated with the weedkiller, and provided adequate safety instructions.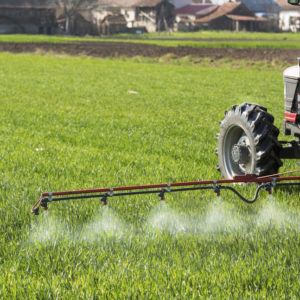 Monsanto successfully hid the popular weed killer's link to cancer for years, according to the lawsuit, and Chaisson said he only discovered that his non-Hodgkins lymphoma was caused by Roundup following a 2015 warning issued by the International Agency For Research On Cancer (IARC).
"Plaintiff had no way of knowing about the risk of serious illness associated with the use of and/or exposure to Roundup and glyphosate," the lawsuit states. "The earliest date one could have learned of the link would have been after IARC released its formal assessment of glyphosate in July 2015."
Roundup Litigation
Chaisson's complaint raises allegations that are similar to more than 10,000 other Roundup lawsuits being pursued nationwide, each alleging that Monsanto knew or should have known that Roundup was inherently dangerous and unsafe when used in the manner instructed, yet actively concealed information from consumers and federal regulators.
Given common questions of fact and law raised in the lawsuits, a number of "bellwether" trials are set to go before juries this year, to help lawyers involved in the cases gauge how juries are likely to respond to certain evidence and testimony likely to be repeated throughout the litigation.
In August 2018, the first trial in the country resulted in a $78 million judgment for a former California school groundskeeper, who was granted an early trial date because he is dying from non-Hodgkins lymohoma.
In the federal court system, where all claims have been centralized as part of a multidistrict litigation (MDL) before U.S. District Court Judge Vince Chhabria in the Northern District of California, a series of early trial dates are set to begin late next month. In addition, more than a dozen other claims are set to go to trial in California and Missouri state court throughout 2019.
While the outcomes of these bellwether trials are not binding on Chaisson and other plaintiffs, if Monsanto fails to reach Roundup settlements or otherwise resolve the litigation, hundreds of individual cases may be set for trial in the coming years.
"*" indicates required fields