Roundup "Science Day" in Non-Hodgkins Lymphoma Litigation Set for Feb. 27
February 22, 2017
By: Austin Kirk
The U.S. District Judge presiding over all federal Roundup lawsuits, which allege that exposure to the popular weedkiller caused users to develop non-Hodgkins lymphoma and other forms of cancer, will hold a "Science Day" later this month, during which parties will make non-adversarial presentations designed to educate the court about the underlying scientific issues that will be relevant to the cases.
There are dozens of product liability cases filed against Monsanto, each raising similar allegations that the manufacturer of the popular weedkiller failed to adequately warn farmers, landscapers, agricultural workers and other customers about the link between Roundup exposure and non-Hodgkins lymphoma.
The litigation emerged after the World Health Organization's International Agency for Research on Cancer (IARC) classified glyphosate contained in Roundup is a probable human carcinogen in March 2015, which has sparked world-wide debate about the safety of Roundup and other glyphosate-based weedkiller, and raised questions about why Monsanto failed to provide warnings or safety instructions with their popular product.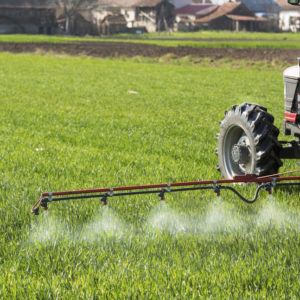 Given the similar questions of fact and law presented in lawsuits filed throughout the federal court system, the U.S. Judicial Panel on Multidistrict Litigation (JPML) established consolidated pretrial proceedings for all federal Roundup non-Hodgkins lymphoma cases in October 2016, centralizing the claims before U.S. District Judge Vince Chhabria in the Northern District of California to reduce duplicative discovery, prevent conflicting rulings and serve the convenience of the parties, witnesses and the courts.
On February 2, Judge Chhabria issued a pretrial order (PDF) scheduling a Science Day conference for February 27.
In complex product liability litigation, where a large number of claims have been brought alleging that individuals suffered similar injuries or medical issues as a result of the same product, it is not uncommon for the Court to schedule such scientific presentations, which are designed to allow the parties to explain issues that will come up in the case in a non-adversarial setting, which are typically not on the record or subject to cross-examination.
"The parties will not be permitted to make presentations on the merits, and they may not discuss the studies or organizations they agree or disagree with," the order states. "Although each side will make its own presentation, the discussion will be non-adversarial, and parties will not be permitted to cite testimony or materials submitted at Science Day later in this or any other proceeding. The proceedings will not be part of the record."
As part of the coordinated pretrial proceedings in the MDL, Judge Chhabria has previously determined that the Roundup litigation will be bifurcated, first addressing general causation about the link between the widely used weedkiller and non-Hodgkins lymphoma, before addressing case-specific issues about whether Roundup caused cancer for each individual plaintiff.
With Roundup cancer lawyers continuing to review and file new claims for farmers, gardeners, landscapers and other agricultural workers diagnosed with non-Hodgkins lymphoma, it is ultimately expected that hundreds, if not thousands, of lawsuits will be added to the MDL over the coming months and years.
Following resolution of any motions to dismiss based on general causation, if a Roundup settlement or other resolution for the litigation is not reached during the first phase of discovery, it is expected that Judge Chhabria will establish a bellwether process, where a small group of cases will be prepared for early trial dates to help gauge how juries may respond to certain evidence and testimony that is likely to be repeated throughout the lawsuits.
"*" indicates required fields