Roundup Settlement Negotiations Continuing, As Bayer Reports Number of Claims Rose to 52,500
April 29, 2020
By: Irvin Jackson
Bayer executives told investors this week that the ongoing COVID-19 pandemic has slowed Roundup settlement negotiations, both due to difficulties caused by social distancing procedures and because the company is taking a harder stance due to the economic problems resulting from the outbreak.
The company held it's annual general meeting and shareholder vote this week, indicating it currently faces Roundup lawsuits brought by more than 52,000 plaintiffs, each involving similar claims that Bayer's Monsanto unit failed to warn consumers for decades about the link between Roundup exposure and non-Hodgkin's lymphoma.
Last year, a series of early "bellwether" cases went to trial in state and federal courts, to help gauge how juries are likely to respond to certain evidence and testimony that is likely to be repeated throughout the litigation.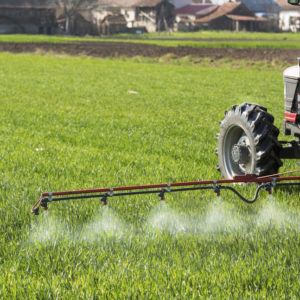 While the outcomes of these trials is not binding on other cases, juries sent a strong signal that Bayer is likely to face massive losses if they fail to resolve the claims, with three separate juries returning tens of millions of dollar in awards for individuals plaintiffs, including punitive damages intended to punish the manufacturer for endangering the health and safety of consumers.
With dozens of additional cases set for trial dates this year, Bayer faced substantial pressure from shareholders to negotiate settlements for Roundup claims, and the manufacturer has engaged in a court-ordered mediation process with lawyers nationwide.
During the first few months of this year, it was believed that the parties were nearing an agreement that would resolve thousands of claims, as a number of scheduled trial dates were canceled at the last month, multiple media reports indicated that Bayer was likely to pay around $10 billion to resolve the litigation. However, the emergence of the COVID-19 pandemic in late February disrupted finalization of the deals.
According to Bayer, the technical problems caused by the pandemic have made it more difficult for negotiators to meet and confer. But the company's executives also say the financial downturn resulting from the pandemic requires a tougher stance in their negotiations.
While plaintiffs' lawyers have indicated they do not intend to backdown from demands to resolve the litigation, with trial dates nationwide postponed due to the COVID-19 pandemic, Bayer has been able to delay negotiations without facing additional large damage awards at trial, at least for the next few months.
Analysts have predicted any Roundup settlement would not only require billions in compensation for individuals already diagnosed with non-Hodgkins lymphoma, but the company will likely face continuing claims as other consumer continue to be diagnosed following prior exposure.
"*" indicates required fields