Roundup Side Effects Threaten Public Health, According to Lawsuit Against Monsanto
August 05, 2016
By: Irvin Jackson
Monsanto faces a product liability lawsuit brought by a New Jersey woman, who indicates she developed non-Hodgkins lymphoma from side effects of Roundup exposure, alleging that the manufacturer has displayed a disregard for public safety by not adding cancer warnings to the popular weed killer.
The complaint was filed by Linda Jeanne Ricci in the U.S. District Court for the District of New Jersey on July 29, seeking damages as a result of Monsanto's failure to warn consumers about the potential Roundup risks.
The case joins a growing number of similar lawsuits alleging that Monsanto knew or should have known about the link between Roundup and non-Hodgkins lymphoma, yet provided false and misleading information that suggested glyphosate contained in the widely used herbicide does not pose a human health risk.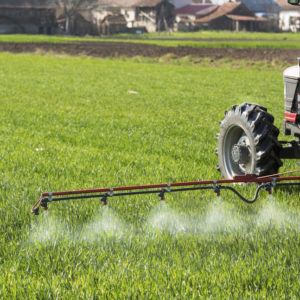 In March 2015, the World Health Organization's International Agency for Research on Cancer (IARC) declared that glyphosate is a probable human carcinogen, sparking a world-wide debate about the widespread use of Roundup and what impact it may have on public health.
Ricci indicates that she began using Roundup in 1997, and was diagnosed with non-Hodgkins lymphoma in 2014, alleging that the cancer was caused by exposure to the weedkiller.
"Despite the IARC's classification of glyphosate as a class 2A probable carcinogen, Defendant continues to maintain that glyphosate and/or Roundup is safe, non-carcinogenic, nongenotoxic, and falsely warrant to users and the general public that independent experts and regulatory agencies agree that there is no evidence of carcinogenicity or genotoxicity in glyphosate and Roundup," the lawsuit states. "Defendant has claimed and continue to claim that Roundup is safe, noncarcinogenic, and non-genotoxic. These misrepresentations are consistent with Defendant's cavalier approach to investigating and ensuring the safety of its products, the safety of the public at large, and the safety of Plaintiff."
Ricci presents claims against Monsanto of negligence, design defect, failure to warn, and breach of implied warranties. She is seeking compensatory and punitive damages.
An estimated 2.6 billion pounds of the herbicide have been sprayed on America's agricultural land over the two decades, since Monsanto introduced "Roundup Ready" crops that are designed to survive being sprayed with with the chemical, killing the weeds but not the crops. However, Ricci and other plaintiffs allege that the manufacturer failed to disclose the potential cancer link with Roundup or provide adequate safety warnings for farmers, landscapers, homeowners or others regularly spraying Roundup.
As Roundup injury lawyers continue to review and file claims for individuals throughout the United States, it is widely expected that several thousand similar complaints will brought against Monsanto in courts nationwide in the coming months and years.
Kathleen

August 10, 2016 at 5:08 pm

We need to get "Round Up" off the market. Why is it so difficult for big corporations to take poisons off our shelves? Cancer, non Hodgkin's lymphoma and I'm sure there are other illness contributed to these toxins.
"*" indicates required fields