Rugyby Aspirin Bottles Recalled: May Contain Acetaminophen Tablets
June 21, 2013
By: Irvin Jackson
Federal health officials are warning that patients intending to take enteric coated aspirin tablets sold under the Rugby label may actually be receiving large doses of acetaminophen, due to a potential pill mix up that may pose a risk of severe liver damage if other medications containing acetaminophen are also being used.  
A Rugby Enteric Coated Aspirin Tablet recall was announced by the FDA on June 19, after the manufacturer, Advance Pharmaceutical Inc., received a report about a bottle labeled enteric aspirin that was actually filled with acetaminophen tablets.
The aspirin recall affects one lot of bottles with 120 tablets with NDC 0536-3086-41 and UPC 3 0536-3086-41 9. The recalled Enteric Coated Aspirin Tablets are 81 mg strength and sold under the Rugby label with a lot number of 13A026 and an expiration date of 01-2015.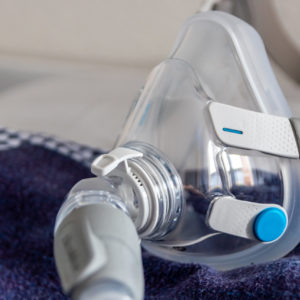 Did You Know?
Millions of Philips CPAP Machines Recalled
Philips DreamStation, CPAP and BiPAP machines sold in recent years may pose a risk of cancer, lung damage and other injuries.
Learn More
According to the warning, the mislabeled bottle actually contained acetaminophen 500 mg.
While both drugs are painkillers, individuals may face a serious risk for liver injury from acetaminophen overdose if too much of the medication is received or if the recalled aspirin pills are combined with other medications that contain acetaminophen.
Acetaminophen is the active pharmaceutical ingredient in Tylenol and is also used in a wide number of other painkillers and cold medications. Side effects of acetaminophen at high doses increases the risk of damage to the liver, which may result in liver failure and the need for a liver transplant.
The FDA has indicated that acetaminophen overdose is a leading cause of liver injury in the United States, resulting in more than 50,000 emergency room visits each year, including 25,000 hospitalizations and over 450 deaths annually.
In recent years, efforts have been ramped up to bring acetaminophen overdose side effects to the public's attention and to reduce the amount of liver failure cases linked to the popular analgesic, which is also found in other pain killers and a number of cold medications.
Johnson & Johnson lowered the maximum recommended dosage on Tylenol and other acetaminophen-based products from 4,000 mg per day to 3,000 mg per day in 2011 after the FDA announced new limits on acetaminophen levels in prescription painkillers like Vicodin and Percocet.
The FDA recommends that consumers with pills from the affected lot should stop using them and return them to the pharmacy or store where they were purchased. Consumers with questions can call Advance Pharmaceutical Inc. at (631) 981-4000.
haywood

July 1, 2013 at 6:20 pm

I remgering calling the fda about this medication or any medication I WAS ALWAYS TOLD THAT THEY DO NOT INVESTIGATED THEY WAIT FOR A NUMERIUS OF CONSUME TO COMPLIAN I BEEN TAKE THIS MEDICATION FOR OVER SIX YEAR AND HAVE LIVER CIRRHOSIS AND DID NOT DRINK SO SOMEONE HAVE TO DAM NEAR DIE FOR FDA DO ANYTHING AND THEY GET PAIDTHE WITH TAXES PAYER SO THEY WORK FOR US AND THEY LOOK OUT COMPANY SO RECALL T[Show More]I remgering calling the fda about this medication or any medication I WAS ALWAYS TOLD THAT THEY DO NOT INVESTIGATED THEY WAIT FOR A NUMERIUS OF CONSUME TO COMPLIAN I BEEN TAKE THIS MEDICATION FOR OVER SIX YEAR AND HAVE LIVER CIRRHOSIS AND DID NOT DRINK SO SOMEONE HAVE TO DAM NEAR DIE FOR FDA DO ANYTHING AND THEY GET PAIDTHE WITH TAXES PAYER SO THEY WORK FOR US AND THEY LOOK OUT COMPANY SO RECALL THEY GIVE SOME MEDICATION HOW ABOUT THE DAMAGE IT CAUSE YOUR LIVER AND EVERYONE KNOW THIS NOT THE FIRST TIME THIS HAPPEN
"*" indicates required fields