Salmonella Death Confirmed by Ohio Officials: 9th Peanut Butter Death
February 12, 2009
By: AboutLawsuits
Health officials in Ohio have confirmed that a 9th salmonella death has been linked to the recent food poisoning outbreak caused by tainted peanut butter and other products manufactured by Peanut Corporation of America.
Over 1,900 different peanut recalls have been issued for products that contain peanut butter, peanut paste or other ingredients processed by Peanut Corporation of America. Testing has confirmed that the products could be contaminated with Salmonella typhimurium, which is the strain of bacteria which has sickened over 600 people throughout the United States.
Although limited information was provided about the identity of the latest fatality or what specific product she may have eaten, the Ohio Department of Health has confirmed that an elderly woman who died in the state earlier this year was infected with the same strain of bacteria. At least 8 other salmonella deaths have already been linked to the peanut products.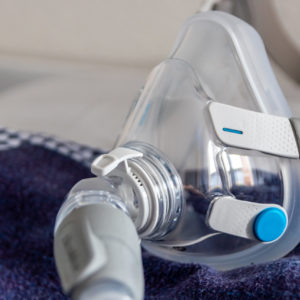 Did You Know?
Millions of Philips CPAP Machines Recalled
Philips DreamStation, CPAP and BiPAP machines sold in recent years may pose a risk of cancer, lung damage and other injuries.
Learn More
The very young, elderly and those with a weakened immune system are at the greatest risk of salmonella poisoning, and the ages of people infected in this widespread outbreak have ranged from 2 months to 98 years.
The president of Peanut Corporation of America, Stewart Parnell, appeared before the House Energy and Commerce Committee this week, but invoked his Constitutional protection against self-incrimination and refused the testify.
Emails seized by federal agents appear to show that Parnell was aware that products and ingredients they produced were contaminated with salmonella and ordered that shipments continue to go out. As a result, the contaminated peanut ingredients were used in millions of pounds of food sold and distributed throughout the United States.
The fact that the growing number of peanut butter deaths and illnesses appear to have been preventable, has caused the FDA to consider changes to their inspection procedures. They may begin taking a more proactive approach and collect samples from every production facility they inspect, as opposed to only collecting samples after there is a problem.
Last year, a Peter Pan peanut butter recall was issued after hundreds of people where sickened in a similar salmonella outbreak caused by problems during the manufacturing process. As a result, government officials are now considering labeling peanut butter a high risk food, which would require producers to follow more stringent safety guidelines.
Mark

June 4, 2009 at 8:12 pm

I live in Plainview TX where our City officials have been denying any knowledge of PCA operating an outlet store at the Plainview plant. Everyone in town knew about the plant because of the intensive marketing plan. I wonder why City of Plainview would make such claims when we all knew about the plant. City of Plainview even loaned PCA money from a revolving loan account. I'd like to know what kin[Show More]I live in Plainview TX where our City officials have been denying any knowledge of PCA operating an outlet store at the Plainview plant. Everyone in town knew about the plant because of the intensive marketing plan. I wonder why City of Plainview would make such claims when we all knew about the plant. City of Plainview even loaned PCA money from a revolving loan account. I'd like to know what kind of income was listed on PCA's financial statement that goes to paying off the loan such as an income stream from an onsite Outlet Store. And of course there was the big sign by the interstate that read "outlet Store"!

Pistachio Nut Recall Due to Salmonella Contamination - AboutLawsuits.com

March 31, 2009 at 1:54 pm

[...] late last year, hundreds of cases of salmonella food poisoning have been tied to peanuts and peanut butter involved in that recall. So far, there are no known [...]

Larry

February 12, 2009 at 7:56 pm

Rep. Greg Walden (R-Ore.) held up a gallon bucket wrapped in yellow crime scene tape and presumably containing a recalled peanut butter product, and asked Parnell if he would be willing to "take the lid off" and eat any of it?" Parnell again invoked the 5th Amendment and was ushered out of the hearing room along with. Parnell, the Peanut Corp. owner, refused to answer the subcommittee's question[Show More]Rep. Greg Walden (R-Ore.) held up a gallon bucket wrapped in yellow crime scene tape and presumably containing a recalled peanut butter product, and asked Parnell if he would be willing to "take the lid off" and eat any of it?" Parnell again invoked the 5th Amendment and was ushered out of the hearing room along with. Parnell, the Peanut Corp. owner, refused to answer the subcommittee's questions Wednesday, repeatedly invoking his 5th Amendment rights. Before his dismissal, subcommittee Chairman Bart Stupak (D-Mich.) asked Parnell, "The food poisoning of people, is that just a cost of doing business for you?" This is just one example of the Republican-Bush agenda of deregulation. Mr. Bush, will you "take the lid off" and eat any of it?'
"*" indicates required fields