USDA Declares Salmonella in Breaded Stuffed Chicken an "Adulterant", Allowing More Stringent Enforcement
August 04, 2022
By: Martha Garcia
Following a number of salmonella outbreaks linked to breaded stuffed chicken products, federal officials have declared that they now consider the bacteria an "adulterant" in the frozen meals, making the manufacturers more susceptible to regulatory actions.
The US Department of Agriculture (USDA) issued a press release on August 1, announcing the regulatory change that salmonella is an adulterant in breaded, stuffed raw chicken products, such as chicken cordon bleu.
The announcement allows the Food Safety and Inspection Service (FSIS) to ensure that contaminated products are not sold to consumers.
Since 1998, breaded and stuffed raw chicken products have been linked to 14 outbreaks and more than 200 illnesses. The breaded, stuffed chicken products are found in the freezer section, and include popular dishes like chicken cordon bleu or chicken Kiev products.
While the frozen chicken often appears cooked, they are only heat-treated only to set the batter or breading on the raw chicken, so the breading appears browned. The product actually contains raw poultry, which is how it can be contaminated with salmonella.
Salmonella food poisoning can cause serious and sometimes fatal infections in young children and elderly people, or those with weakened immune systems. Symptoms of Salmonella infection include fever, diarrhea, nausea, vomiting, and abdominal pain.
In some cases, the bacteria can travel into the bloodstream and lead to more severe illness such as aneurysm, endocarditis, and arthritis. Generally healthy people recover from Salmonella infection in about seven to 10 days.
Salmonella Contamination Will Require a Breaded Chicken Recall
The USDA previously took efforts to improve product labeling for the frozen products, but those efforts have not been effective at reducing consumer illnesses stemming from salmonella with the breaded stuffed chicken, officials say. The new action sets a low threshold for breaded and raw chicken to be considered adulterated by salmonella and subject to regulatory action. The level is now 1 colony forming unit of salmonella per gram.
Makers of the products cannot sell them if they contain salmonella bacteria. The companies must issue a recall for the meat, even if no illnesses are clearly linked to it.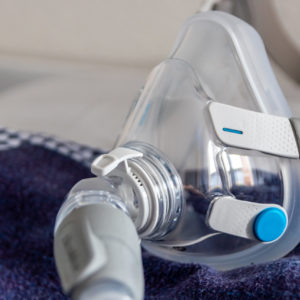 Did You Know?
Millions of Philips CPAP Machines Recalled
Philips DreamStation, CPAP and BiPAP machines sold in recent years may pose a risk of cancer, lung damage and other injuries.
Learn More
This is the first time a foodborne pathogen has been declared an adulterant on a wide scale by the USDA. Toxin-producing E. coli strains are also considered adulterants, but only in ground beef.
The announcement is part of the USDA's plan to reduce salmonella food poisoning from poultry by 25%. Salmonella causes 1.35 million infections each year, according to the U.S. Centers for Disease Control and Prevention. This includes infections stemming from chicken, eggs, fruit and peanuts butter.
"That mission will guide us as this important first step launches a broader initiative to reduce Salmonella illnesses associated with poultry in the U.S." Agriculture Secretary Tom Vilsack said in the press release.
The action must still be finalized. The notice will be published in the federal register in the fall and the FSIS will seek public comments to form a final plan, including a testing program.
Once published, the notice will be posted in the FSIS Federal Register & Rulemaking page for review.
Until then, consumer should make sure to properly cook frozen, breaded, stuffed chicken, including products like chicken cordon bleu. All chicken should be cooked to an internal temperature of 165 degrees Fahrenheit.
"*" indicates required fields