Dozens of Pet Food Products Recalled Over Salmonella, Many Also Be Linked To Recent Pet Poisoning Deaths
April 02, 2021
By: Russell Maas
Federal health officials have announced a recall which impacts multiple brands of dog and cat food, which may be contaminated with salmonella, posing a risk of infection for both pets and individuals handling the products.
The FDA announced the Midwestern Pet Food recall on March 26, after routine sampling discovered the presence of salmonella bacteria in at least 10 brands of cat and dog food, some of which have already been recalled due to dangerous levels of aflatoxins linked to hundreds of pet fatalities.
The recall includes CanineX, Earthborn Holistic, Venture, Unrefined, Sportmix Wholesomes, Pro Pac, Pro Pac Ultimates, Sportstrail, Sportmix and Meridian brand cat and dog foods marked with lot code information and expiration date in the following format: EXP AUG/02/22/M1/L#.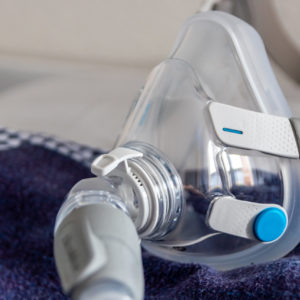 Did You Know?
Millions of Philips CPAP Machines Recalled
Philips DreamStation, CPAP and BiPAP machines sold in recent years may pose a risk of cancer, lung damage and other injuries.
Learn More
The products were manufactured by Midwestern Pet Foods at the Monmouth, Illinois facility. They were distributed to retail stores nationwide in the United States, and were also exported to distributors in Bahrain, Barbados, Chile, Costa Rica, Ghana, Honduras, Iceland, Indonesia, Ireland, Israel, Kuwait, Malaysia, New Zealand, Singapore, Taiwan, Trinidad and Tobago, United Arab Emirates, and Uruguay.
FDA officials are instructing customers to stop feeding the recalled products to pets or any other animals and to discard any remaining inventory in a way children, pets or wildlife cannot access them. Retailers and distributors are being instructed to immediately pull all recalled lots from their inventory and shelves and notify all customers of the recall, if possible.
Customers should be vigilant in washing pet food bowls, cups or containers that may have come in contact with the recalled pet foods to prevent the spread of contamination. Those handling the products should wash their hands thoroughly after handling the recalled products or utensils.
Salmonella food poisoning can cause mild to severe health consequences in both animals and humans. The bacteria may cause a healthy person to experience fever, diarrhea, nausea, vomiting, and abdominal pain whereas the young or elderly with weakened immune systems may face more severe consequences, including fatal infections.
Among pregnant women, salmonella poisoning may cause still births and miscarriages. Occasionally, salmonella infections may travel through the bloodstream and produce illnesses such as arterial infections, endocarditis and arthritis, which can cause severe to potentially life threatening health consequences.
Some of the products included in the salmonella recall, including the popular Sportmix and Pro Pac brand dog food, were previously recalled for containing lethal levels of aflatoxins, which are poisonous carcinogens and mutagens produced by the mold Aspergillus flavus.
Midwestern Pet Foods issued the first dog and cat food recall on December 30, 2020, after the Missouri Department of Agriculture performed a series of random sample testing, which discovered very high levels of aflatoxin in certain Sportmix Energy Plus, Sportmix Premium High Energy and Sportmix Original Cat foods.
A subsequent Midwestern pet food recall was issued on January 11, indicating at least 70 animal deaths and 80 illnesses were linked to products produced at the company's Chickasha Operations Facility. Due to the increasing number of pet deaths and illnesses reported, the manufacturer expanded the recall to include all Sportmix brands, as well as Pro Pac Adult Mini Chunk, Pro Pac Performance Puppy, Splash Fat Cat 32%, and Nunn Better Maintenance brands.
To date, several Sportmix class action lawsuits have been filed against Midwestern Pet Foods, alleging the manufacturer failed to disclose, and actively concealed, information about the risk the pet food was contaminated with aflatoxins, delaying the recall process and placing profits over consumer safety.
The lawsuits claim the manufacturer failed to adequately test or inspect the pet food products and negligently misrepresented the products as safe for animal consumption.
Ashley

May 11, 2021 at 7:06 pm

I believe my dog had salmonella poisoning from this food. I have vet records from her being sick. The company refuses to acknowledge wrong doing because there was not a fecal test done.
"*" indicates required fields