"Science Day" on Link Between Talcum Powder and Ovarian Cancer Scheduled
December 12, 2016
By: Austin Kirk
The U.S. District Judge presiding over all federal Johnson's Baby Powder lawsuits and Shower-to-Shower lawsuits has scheduled a "Science Day," at which time the parties will have an opportunity to educate the court on the link between ovarian cancer and talcum powder used for feminine hygiene purposes.
A growing number of women nationwide are pursuing product liability cases against Johnson & Johnson over the side effects of talcum powder when it is applied on or around the genitals, indicating that the manufacturer failed to warn that the practice may increase the risk of ovarian cancer.
In October 2016, the U.S. Judicial Panel on Multidistrict Litigation (JPML) established consolidated pretrial proceedings for all cases filed throughout the federal court system, centralizing all lawsuits before U.S. District Judge Freda L. Wolfson in the District of New Jersey to reduce duplicative discovery into common issues, avoid conflicting pretrial rulings and serve the convenience of the parties, witnesses and the courts.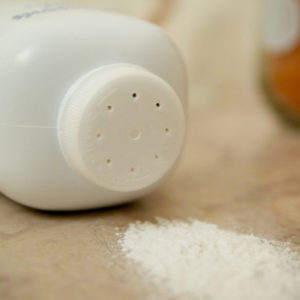 In a case management order (PDF) issued on December 6, Judge Wolfson indicates that the court will hold a "Science Day" on January 23, 2017. At that time, each side will have an opportunity to present an overview of the scientific and medical issues that will come up during the litigation.
In complex product liability litigation, where a large number of claims have been brought alleging that individuals suffered similar injuries or medical issues as a result of the same product, it is not uncommon for the court to schedule such scientific presentations, which are typically not part of the record or subject to cross examination.
The parties are expected to discuss the existing science and studies linking talcum powder and ovarian cancer, summarizing prior studies that have suggested that talc contained in Johnson's Baby Powder or Shower-to-Shower may migrate through the vagina and increase a woman's risk of cancer following years of applying the powder to their genital area on a regular and consistent basis.
Following completion of the talcum powder "Science Day", Judge Wolfson indicates that she will hold a status conference to discuss the coordinated pretrial proceedings in the federal multidistrict litigation (MDL).
Over the next year, it is expected that a small group of ovarian cancer cases in the MDL will be prepared for early trials, known as "bellwether" cases, which are designed to help the parties gauge how juries may respond to certain evidence and testimony that is likely to be repeated throughout the litigation.
In addition to cases pending in the federal court system, about 2,000 lawsuits have been filed at the state court level, with most pending in Missouri. So far this year, at least three cases have already gone to trial in Missouri state court, each resulting in massive verdicts after finding that Johnson & Johnson failed to adequately warn about the cancer risk with talcum powder.
Evidence presented in those state court trials included company documents that suggested Johnson & Johnson was aware of the potential link between talcum powder and ovarian cancer since the 1970s. However, even as recently as 1992, some documents indicate that the company specifically targeted sales towards women who were high users of talcum powder, without ever warning them of the possible cancer risks.
In recent months, Johnson & Johnson has been pushing for cases outside of Missouri state court to move forward, calling for a quick MDL bellwether process for the Baby Powder and Shower-to-Shower lawsuits.
Following the coordinated MDL proceedings, if Johnson & Johnson fails to reach talcum powder ovarian cancer settlements or resolve the litigation through pretrial motions, it is possible that large numbers of individual cases may be set for trial in courts throughout the United States in the coming years.
"*" indicates required fields