NHTSA Order Requires Car Makers To Report All Self-Driving Car Accidents Involving New Technology
July 01, 2021
By: Russell Maas
Driverless technologies are expected to grow dramatically in the coming years, as manufacturers continue to develop and improve the designs, prompting highway safety officials to issue a new mandate this week, which requires all vehicle manufacturers to report autonomous vehicle accidents within 24 hours.
As part of an effort to proactively monitor and detect potentially dangerous design defects, the U.S. National Highway Traffic Safety Administration (NHTSA) issued a new Standing General Order on June 29, which will require automobile manufacturers to report all self-driving car crashes, which involve vehicles equipped with Automated Driving Systems (ADS) and Advanced Driver Assistance Systems (ADAS).
ADS and ADAS are driver assistance features, which are cornerstones of the technology behind self-driving vehicles, also known as autonomous vehicles, driverless cars, or robo-cars. The features use sensors and technology to determine the vehicle's location and to identify, classify, and position other roadway users and objects to allow the car to move safely with little or no human input.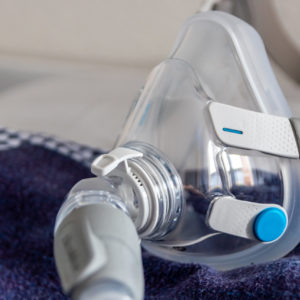 Did You Know?
Millions of Philips CPAP Machines Recalled
Philips DreamStation, CPAP and BiPAP machines sold in recent years may pose a risk of cancer, lung damage and other injuries.
Learn More
While many auto experts have claimed autonomous vehicles offer a variety of benefits and could drastically reduce distracted driving errors, which make up approximately 94% of all roadway collisions, NHTSA officials warn these technologies present new and unique risks to motor vehicle safety, because they fundamentally alter the nature of motor vehicles and their operation. This means new, unexpected safety issues may arise from decisions by software algorithms trying to analyze data in real time to determine the appropriate vehicle response.
The new reporting requirement uses the authority of NHTSA under the Safety Act to try to detect problems before they become widespread, so these new technologies do not pose unreasonable risks of accidents to consumers and other motorists. The order applies to both highly automated vehicles such as robotic vehicles which do not require a human driver, as well as partially automated systems.
Under the order, manufacturers using ADS and ADAS technologies in vehicles will be required to report crash incidents from both real-world driving incidents, as well as crashes occurring during testing phases, if the technologies were applied within 30 seconds of a crash. The reports are required if the accident resulted in an individual being sent to the hospital, if a vehicle is towed away, if an air bag is deployed or if a pedestrian, bicyclist or other road user is involved.
Manufacturers will have 24 hours to report the crash incident to agency officials, and will also be required to submit a full detailed report within 10 days.
Several high profile autonomous vehicle crashes have occurred since the technologies hit public roadways.
Last year, the Nation Transportation Safety Board (NTSB) concluded a more than year-long investigation into a March 23, 2018 crash. The accident killed a 38-year-old driver, who suffered multiple blunt-force injuries after his 2017 Tesla Model X P100D electric SUV, on autopilot, entered an exit ramp and struck a damaged and nonoperational crash attenuator at 71 mph.
The NTSB determined Tesla made misleading claims that its vehicles were "self-driving, when really the vehicles are only equipped with an advanced driver assistance system. The board concluded the misleading claims caused drivers to become over-reliant on the vehicles' ability, which has been implicated in at least 14 potentially fatal crashes.
Regulators Bracing For Self-Driving Cars
In 2018, A Vision for Safety 2.0, was released by the U.S. Department of Transportation (DOT) and the NHTSA , providing recommendations for the automotive industry and States to follow while developing the evolving technologies used in self-driving vehicles.
The guidance provides support and regulatory cover to help automotive companies develop autonomous driving technologies designed to prevent human-error accidents, such as crashes caused by lane departures and failure to brake, which make up the majority of auto accidents.
The Vision for Safety 2.0 indicates an estimated 94% of automobile accidents are caused or contributed to by human errors which could be preventable once proper self-driving technologies such as lane departure and automatic braking are sufficiently developed for use.
"*" indicates required fields