Mysterious Outbreak of Severe Hepatitis Among Children Raises Concerns
April 18, 2022
By: Martha Garcia
Nearly 100 cases of hepatitis have been reported among children in the United States, the U.K. and Spain in recent months, without a clear cause, according to global health officials.
The World Health Organization (WHO) issued a notice regarding 74 cases of hepatitis of unknown origin in the United Kingdom, including 10 in Scotland, while the U.S. Centers for Disease Control and Prevention (CDC) indicate there are at least nine cases of hepatitis of unknown origin in Alabama. All of the cases involve children under the age of 13, with most under the age of six.
Hepatitis is an inflammation of the liver, which can be caused by a variety of factors, with viral infections often the primary reasons. WHO and other investigators have ruled out most common causes and suspect a strain of adenovirus may be responsible.
Investigators are perplexed because they cannot determine the origin of the infections. Following laboratory testing, hepatitis viruses A, B, C, E and D have been excluded.
Of the 10 cases in Scotland, nine had onset of symptoms in March 2022, and one patient had problems develop in January 2022. Symptoms included jaundice, diarrhea, vomiting and abdominal pain. All 10 patients from Scotland were hospitalized and hepatitis was detected.
Patients in all countries had markedly elevated liver enzymes, often with jaundice and preceded by gastrointestinal symptoms. Some cases required transfer to a specialist and children's liver units. More than six children have undergone liver transplants. No deaths have been reported.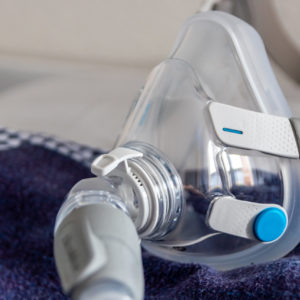 Did You Know?
Millions of Philips CPAP Machines Recalled
Philips DreamStation, CPAP and BiPAP machines sold in recent years may pose a risk of cancer, lung damage and other injuries.
Learn More
The current leading theory regarding the cause of the mysterious hepatitis outbreak is Type 41 adenovirus, which has been detected in several cases. Five of the nine children in Alabama have tested positive for Type 41 adenovirus, which can lead to hepatitis
The U.K. has recently observed an increase in adenovirus activity which has co-circulated with Covid-19. Adenovirus generally affects the respiratory tract causing cold-like symptoms. It is also linked to infection, bladder inflammation and at times hepatitis. However, that rarely occurs among children who are not immunocompromised.
No other epidemiological risk factors have been identified in the illnesses, including recent international travel. The cause continues to remain unknown, but active investigations into the illnesses by the WHO and CDC are ongoing. Lab testing for other infections, chemicals and various toxins are underway.
Encountering children with severe hepatitis without severe underlying health problems is rare, investigators say. This may indicate a link between the adenovirus infection and the pandemic. Many of the children infected are under the age of five. They have not been exposed to the typical germs during the pandemic, may not have been vaccinated and are more vulnerable when mask mandates began to be dropped and social distancing measures were lifted.
As the investigation is ongoing, doctors are being asked to be on the lookout and report cases of acute hepatitis in children ages 16 and younger when testing rules out infection with hepatitis viruses A, B, C, D or E.
"*" indicates required fields