Surgeon General Skin Cancer Warning Issued Amid Tanning Concerns
July 30, 2014
By: Martha Garcia
In an attempt to increase awareness about the increasing rates of skin cancer, the Surgeon General issued a new "call to action" this week, warning about the risks associated with use of tanning beds and tanning outside. 
The Surgeon General Call to Action highlights the most common types of skin cancer associated with exposure to ultra violet (UV) radiation, either through the sun or tanning beds, including life-threatening melanoma. These forms of skin cancer from tanning are also the most preventable.
Dr. Boris D. Lushniak, M.P.H., the acting Surgeon General, called skin cancer from tanning a major public health concern, which cannot be ignored and requires serious and immediate action.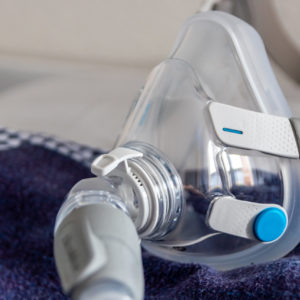 Did You Know?
Millions of Philips CPAP Machines Recalled
Philips DreamStation, CPAP and BiPAP machines sold in recent years may pose a risk of cancer, lung damage and other injuries.
Learn More
The call to action outlined a plan to reduce UV exposure. It emphasized advocacy to avoiding excessive or unnecessary UV exposure in people who often tan.
The document raises awareness about prolonged sun exposure without adequate protection and focuses on intentional exposure for people who purposely want to tan, indoors or outdoors.
Lushniak outlined five specific goals communities can undertake to decrease the risk of skin cancer.
The goals included providing shade at parks, schools and other public spaces, advocating businesses increase the availability of sun protection for outdoor workers, urging policy makers to produce policies for shade planning, and training healthcare providers to educate patients on the importance of sun protection.
Tanning Bed Dangers Higher For Teens
The call to action also focused on a need to decrease indoor tanning, which have continued to be popular among teens and young adults, despite increasing evidence about the risk of melanoma or other skin cancer.
Teens are exposing themselves to harmful UV radiation via tanning beds, yet only 10 states currently have laws in place to prevent underage use of tanning beds.
A study published last month revealed teens may face a higher risk of developing cancer after using indoor tanning beds than when tanning outdoors. The study revealed teens who used indoor tanning beds are more likely to develop basal cell carcinoma and were diagnosed at a much earlier age.
Researchers found young white women tend to ignore the risks associated with indoor tanning, despite efforts to increase awareness and warn about the risks associated with tanning salons.
A number of studies have highlighted the risks of cancer after using tanning beds. A European study published in 2012 estimated one in every 20 cases of melanoma are caused by the use of tanning beds. Researchers found five percent of all new cases of melanoma reported in Europe were due to tanning bed use. The risk increased by 87 percent if someone started using tanning beds before they were 30, concluded researchers.
Research published in 2012 found indoor tanning was linked to more than 170,000 cases of non-melanoma skin cancer each year. The study concluded, indoor tanning may raise the risk of non-melanoma skin cancer by as much as two-thirds.
A person's risk of developing cancer increased by 47 percent with one year of indoor tanning, 64 percent with two to five years, 85 percent with six to nine years of use and an astounding 145 percent increased risk with 10 or more years of indoor tanning use.
"Although genetic factors, such as being fair-skinned or having a family history of skin cancer, contribute to a person's risk, the most common types of skin cancer are also strongly associated with exposure to UV radiation," said Lushniak.
The Surgeon General's document also detailed the increase in skin cancer in recent years. More cases of skin cancer are diagnosed annually than breast, prostate, lung and colon cancer combined.
Melanoma is the deadliest form of skin cancer because of how quickly it spreads to other portions of the body. Nearly five million people are treated for skin cancer each year. Yet melanoma comprises only two percent of skin cancer cases, but results in nearly 9,000 deaths.
Concerns regarding the risk of indoor tanning have come to the forefront of media attention recently. As such the FDA issued new regulations placing restrictions on the use of tanning beds and sunlamps.
The regulations place stronger black box warnings on tanning beds and booths, warning individuals under the age of 18 not to use the devices. The new call to action is another warning by experts to jolt the public away from the fixation with tanning.
"*" indicates required fields