Shigella Sonnei Bacteria Emerging as New "Superbug" CDC Warns
April 03, 2015
By: Martha Garcia
Amid rising concerns about the risk of antibiotic-resistant infections, or "superbugs", the U.S. Centers for Disease Control and Prevention (CDC) released a report this week that suggests the multi-drug resistant bateria Shigella sonnei poses a much greater risk than previously believed. 
Antibiotic-resistant Shigella sonnei is spreading across the United States, with multiple large clusters popping up nationwide, according to a press release issued by the CDC on Thursday.
Superbug outbreaks have the nation's attention focused on the threat posed by drug-resistant bacteria. A recent outbreak of antibiotic-resistant enterobacteriaceae (CRE) potentially infection nearly 200 patients, with seven confirmed infections and two deaths at UCLA Medical Center.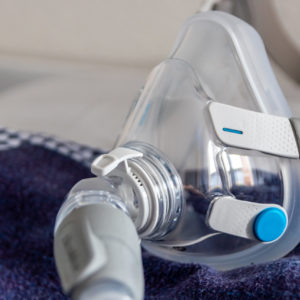 Did You Know?
Millions of Philips CPAP Machines Recalled
Philips DreamStation, CPAP and BiPAP machines sold in recent years may pose a risk of cancer, lung damage and other injuries.
Learn More
According to the CDC, nearly 250 people across 32 states and Puerto Rico have been infected with Shigella bacteria between May 2014 and February 2015. The agency investigated several recent clusters of Shigellosis, including 45 cases in Massachusetts, 25 cases in California and 18 cases in Pennsylvania.
Of the cases investigated, 90% were resistant to Cipro, a commonly used antibiotic which is often the first line of defense in Shigellosis. Half of these cases were associated with international travel, mostly in Dominican Republic and India.
Until recently, Cipro resistance occurred in only two percent of Shigella infections tested in the U.S.
The San Francisco Department of Public Health reported another 95 cases, nine were previously reported in the initial CDC investigation. Half of the cases occurred among the homeless.
"Drug-resistant infections are harder to treat and because Shigella spreads so easily between people, the potential for more – and larger – outbreaks is a real concern," said CDC Director Dr. Tom Frieden.
Growing Superbug Concerns
Shigella sonnei is a bacteria highly resistant to antibiotics that causes nearly 500,000 cases of diarrhea in the U.S. every year.
It spreads easily and rapidly from one person to the next through contaminated food and recreational water. It especially spreads quickly in groups, among children in childcare facilities, homeless people and gay and bisexual men, as occurred in these outbreaks, the agency noted.
The superbug infections can cause watery or bloody diarrhea, abdominal pain, fever and malaise. Those with mild illnesses are often treated with antibiotics to stop the diarrhea faster; but diarrhea caused by shigella typically goes away without treatment.
Shigella can be repeatedly introduced as sickened travelers return and infect other people. In the U.S., Shigella is also resistant to the antibiotics ampicillin and trimethoprim/sulfamethoxazole.
Shigella's global resistance to Cipro seems to be increasing as well. Cipro is often prescribed to international travelers in case they develop diarrhea while out of the country. However, the findings of a 2014 study suggest that the practice of aggressively treating superbugs with doses of antibiotics is often ineffective, instead contributing to the rise of drug-resistant strains of bacteria.
A report commissioned by the British government warns that there may be nearly 10 million deaths attributable to drug-resistant infections each year by 2050 unless drastic measure are taken to combat the overuse of antibiotics.
The agency recommends doctors use lab tests to determine which antibiotics will effectively treat Shigellosis and urges doctors and patients to carefully consider whether antibiotics are needed at all.
The CDC recommends people wash their hands with soap and water, especially after using the bathroom and before preparing food to prevent the spread of Shigellosis.
They also say it would be best to keep children home from childcare if they are sick with diarrhea, avoid preparing food when you have diarrhea and avoid swimming for a few weeks after recovering from diarrhea.
The CDC also recommends travelers to developing countries take over-the-counter remedies, like Pepto Bismal or other anti-diarrheal aids to prevent diarrhea, instead of taking antibiotics.
The White House responded to the growing threat of drug-resistant illnesses last month by announcing a plan to fight the spread of antibiotic-resistant bacteria through increased surveillance, implementing smarter prescribing and encouraging the development of new antibiotics.
"*" indicates required fields