Side Effects of Antidepressants for Women May Increase Risk of Stroke: Study
December 16, 2009
By: AboutLawsuits
Antidepressant side effects may increase the risk of stroke for women, according to a new study from Harvard Medical School.
Researchers found a "statistically significant" increase in the chance of stroke in older women taking serotonin uptake inhibitors (SSIs) such as Paxil, Prozac and Zoloft in the results of a study published on Monday in the Archives of Internal Medicine. Scientists involved in the study cautioned that although the results indicate that there is a measurable risk increase, the clinical affect of the increased risk is likely minimal for most women.
SSRIs are a relatively new class of antidepressants, which help reduce symptoms of depression by preventing certain nerve cells in the brain from re-absorbing the chemical serotonin. These drugs are commonly used by millions of Americans with depression.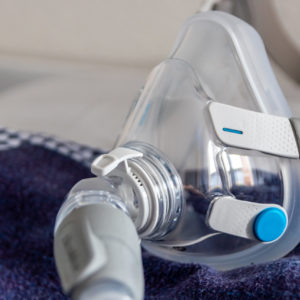 Did You Know?
Millions of Philips CPAP Machines Recalled
Philips DreamStation, CPAP and BiPAP machines sold in recent years may pose a risk of cancer, lung damage and other injuries.
Learn More
Although the drugs have been found to cause fewer side effects than older anti-depressants, research has shown that users of the drugs could also face an increased risk of suicides, and use during pregnancy has been linked to a risk of birth defects, especially among users of Paxil.
The researchers performed a prospective cohort study of 136,293 postmenopausal women in the Women's Health Initiative over a 6-year period. Women on antidepressants had a 45% increased chance of stroke and a 32% increase in mortality compared to women not on any antidepressants.
But the overall risk is still low, researchers said, with women on antidepressants having an annual stroke risk of 0.4 to 0.5%. "These findings must be weighed against quality of life and established risks of cardiovascular disease and mortality associated with untreated depression," researchers said in the study's conclusions.
Marie

March 17, 2012 at 1:01 am

I would like to inquire if any elderly person has taken anti-depressants for anxiety and/or depression. Was this senior in a nursing home or assisted living facility? Were they forced to take these drugs? Did that individual have a hemmorraghic stroke while taking Prozac or other SSRI drug? The scientific study indicates that there is a 45% increase in chance of stroke in women.

Theresa

October 7, 2011 at 9:03 pm

I had a stroke 15 years ago while taking Prozac..Went to 4 different Doctors in 2 years asking for a brain scan. They told me I was too young to have a stroke,Finally I was given two MRI\\\'s that showed a stroke. Since then I have not been the same. called a attorneys office and they told me that they didn\\\'t want to do the paperwork.. this stroke has still affected me..

JAYDEE

December 24, 2010 at 7:52 pm

I started having strokes 5 years ago about the time I was prescribed Effexor. It was several years before the strokes were diagnosed. despite genetic testing, brain biopsy, you name it no cause has been found. I stopped antidepressants 2 years ago, and have not had a stroke since.

Dena

August 27, 2010 at 12:27 am

I am on an antidepressant and I am having severe headaches. I have been in the hospital and they have done an MRI and can find nothing. However..........the pain in my head is so bad that I can't go to work. I can't even do any normal things. Does anyone know anything about this causing headaches?

Victoria

February 20, 2010 at 1:50 pm

I am a 52 yr old woman who has recently (10/12/09) had a stroke. It was a brain bleed which did no major damage EXCEPT for severe clinical depression. The onset of this was delayed, I first weaned myself off Keppra which is known to cause possible deppression. I am now w/out Keppra - but my depression is severe. I recently tried Lexepro and had almost all of the side effects, just after 2 days. I [Show More]I am a 52 yr old woman who has recently (10/12/09) had a stroke. It was a brain bleed which did no major damage EXCEPT for severe clinical depression. The onset of this was delayed, I first weaned myself off Keppra which is known to cause possible deppression. I am now w/out Keppra - but my depression is severe. I recently tried Lexepro and had almost all of the side effects, just after 2 days. I have been reading about anti-depressants and stroke and know there are risks. But I cannot sleep, or eat well and cannot function adequately in general. I am strugglling to find the right balance
"*" indicates required fields