Silica Dust Exposure Puts Hydraulic Fracturing Workers At Risk, Feds Warn
June 27, 2012
By: Irvin Jackson
Federal safety officials have warned hydraulic fracturing workers that they are in danger of suffering serious health problems due to silica dust exposure. 
The Occupational Safety & Health Administration (OSHA) and the National Institute for Occupational Safety and Health (NIOSH) issued a joint hazard alert last week, warning that workers at hydraulic fracturing sites could be exposed to high levels of respirable crystalline silica.
Exposure to silica dust from hydraulic fracturing, commonly referred to as hydrofracking or fracking, can cause silicosis, a lung disease that causes inflammation and scarring in the lungs, reducing the body's ability to take in oxygen.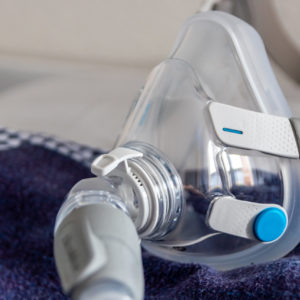 Did You Know?
Millions of Philips CPAP Machines Recalled
Philips DreamStation, CPAP and BiPAP machines sold in recent years may pose a risk of cancer, lung damage and other injuries.
Learn More
Hyrdofracking Workers Exposure to Silica Dust
Hydraulic fracturing is a controversial process of gas extraction where a mixture of water, sand and fluids that the gas industry has fought to keep secret is injected into the ground at extremely high pressure, cracking shale deposits and freeing trapped natural gas, which can then be removed. The silica is generated by the sand that is part of the process.
Workers at hydraulic fracturing sites can be exposed to silica dust in a variety of ways. The dust can blow off the sand movers from a number of spots, and is kicked up by on-site vehicle traffic, transfer belts and blenders.
Crystalline silica is a mixture of quartz and sand commonly found in the Earth's crust. It is used in sand, clay and concrete. Only the portion that is small enough, less than 10 microns in diameter, to enter the gas-exchange regions of the lungs is dangerous.
NIOSH took 116 air samples at 11 hydraulic fracturing sites in five states and found that 79% had silica exposure at levels higher than recommended, 0.05 milligrams per cubic meter. In 31% of the samples, the silica levels exceeded that amount by 10 times or more.
At those levels, even half-face respirators are not enough to protect workers, NIOSH warned.
OSHA and NIOSH warn that it is up to the employers to protect workers from silica dust at hydraulic fracturing sites. This can be done through dust and engineering controls, safe work practices and potentially the use of other proppants instead of crystalline silica.
Over the short term, employers are advised to mandate the capping of unused fill ports on sand movers, reduce the drop height between the sand transfer belt and T-belts and blender hoppers, limit the number of workers and the time spent in high-dust areas and to apply fresh water to roads and the well site to reduce the dust.
Environmental and Health Concerns over Hydraulic Fracturing
Hydraulic fracturing has come under increasing scrutiny over the last several years. It has become a popular method of gas extraction due to new drilling techniques and the discovery of large shale reserves throughout the eastern seaboard. It first began to boom in Wyoming and Montana's Powder River Basin region. But now it has spread across the east coast in thousands of well sites in New York, Pennsylvania and Maryland.
There are a number of environmental concerns surrounding the process. Residents near hydraulic fracturing sites have reported air pollution, dust problems, and claim that the fracking fluids contain pollutants that contaminate groundwater.
Efforts to force the industry to reveal what is in the fluids have so far been blocked. A number of states have enacted controls or moratoriums to slow down the spread of the process until its environmental effects have been better understood.
"*" indicates required fields