Silica Rule Faces Industry and Political Pressure, Public Citizen Warns
April 19, 2016
By: Martha Garcia
With a new work-place safety rule set to go into effect in June, designed to protect workers from silica exposure and help save lives, a U.S. House of Representatives Subcommittee will hold a hearing today, and some House Republicans and industry lobbyists are fighting to stop the new standards.
The U.S. Occupational Safety and Health Administration (OSHA) recently determined that new safety measures are needed to protect workers who come into contact with respirable silica, as many do when mining, as well as prepping and finishing stone used for kitchen and bathroom countertops.
Although the effort is expected to save the lives of more than 600 workers and help prevent more than 900 new cases of silicosis each year, the effort is facing political opposition, with some arguing that the rule will be too burdensome for businesses.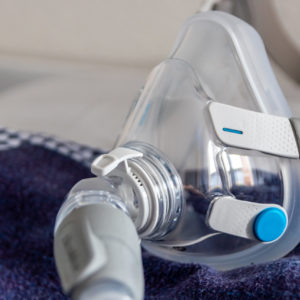 Did You Know?
Millions of Philips CPAP Machines Recalled
Philips DreamStation, CPAP and BiPAP machines sold in recent years may pose a risk of cancer, lung damage and other injuries.
Learn More
In advance of the hearing, the prominent consumer advocacy group Public Citizen issued a press release on Monday, indicating that these standards should have been implemented decades ago, and that "not one more worker should have to die from silica due to politics."
"Instead of joining workers and employers across the country, corporate lobbyists are alleging the rule will be too burdensome for businesses to implement," wrote Emily Gardner, Worker Health and Safety Advocate at Public Citizen. "Instead of rolling back worker health and safety reforms, lawmakers should live up to their responsibility to protect workers from preventable workplace illnesses and deaths."
OSHA called for new requirements concerning workers who come into contact with silica after many employees have become sick with silicosis, an incurable lung disease, and other health problems including lung cancer, chronic obstructive pulmonary disease and kidney disease.
Silica Safety Warning
OSHA recently issued a safety warning directed at employees in at-risk industries. Natural stones, like quartz and granite, as well as manufactured stone containing high concentrations of silica dust that are release during mining and finishing.
When inhaled, the silica particles become trapped in the lung tissue, causing scarring and reduces the lung's ability to take in oxygen, putting workers at risk for serious health complications.
After receiving reports that workers from other countries developed silicosis OSHA began investigating U.S. workers and issued the safety warning, eventually deciding to amend current safety regulations.
The new rule, which is set to go into effect June 23,2016, would change permissible exposure limits to 50 micrograms of respirable crystalline silica per cubic meter of air and would also call for employers to put into place certain prevention methods to help protect employees, including requirements for exposure assessments, methods for controlling exposure, respiratory protection, medical surveillance, hazard communication and record keeping.
"Employees exposed at previous permissible exposure limits face significant risk impairment to health," OSHA said in the Federal Register announcement.
The benefits of enacting the rule are expected to save the lives and prevent many new cases of silicosis, according to OSHA. In addition, the final rule is expected to generate benefits of $7.7 billion each year.
Public Citizen pointed out that many profitable and successful businesses support the safer silica standards and some of the equipment needed to protect workers is sold at neighborhood hardware stores.
"The truth is that the silica rule gives employers the ability to choose between different compliance options – options that they should have implemented decades ago," wrote Public Citizen in the press release.
The U.S. House Subcommittee on Workfoce Protections hearing is scheduled for 10:00 a.m. this morning.
"*" indicates required fields