Obstructive Sleep Apnea Doubles Risk of Death: Study
August 06, 2021
By: Irvin Jackson
The findings of a new study suggest the side effects of obstructive sleep apnea, left untreated, may double the risk of death, raising even more concerns about a recent Philips CPAP machine recall which has left hundreds of thousands of individuals without access to the therapy.
Obstructive sleep apnea occurs when the airway is blocked repeatedly during sleep, which temporarily stops someone from breathing. It can increase the risk of heart failure, coronary artery disease and high blood pressure, according to the findings of a new study published recently in BMJ Open Respiratory Research.
With more than 1 billion people worldwide suffering from some form of sleep apnea, the researchers from Penn State University noted there has never been a reliable estimate of all-cause and cardiovascular mortality associated with obstructive sleep apnea (OSA).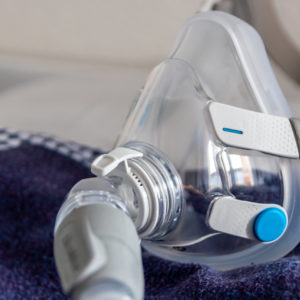 Philips CPAP Recall Lawsuit
To get such an estimate, the researchers conducted a systematic review and meta-analysis of 22 observational studies involving a total of 42,099 participants. The subjects had a mean age of 62 years and 64% were men.
According to the findings, obstructive sleep apnea was linked to a 74% increased risk of all-cause sudden death when compared to those without OSA. In addition, the risk of cardiovascular mortality was almost double when compared to participants without the condition.
The risk of death increased significantly with age and the seriousness of the condition.
"OSA is a significant risk factor for all-cause mortality and cardiac mortality," the researchers determined. "Prevention and treatment strategies to optimise survival and quality of life in individuals with OSA are urgently needed."
The findings come weeks after Philips Respironics issued a massive recall that impacted an estimated 3.5 million sleep apnea machines, which are used to keep airways open during the night. However, the Philips DreamStation devices and other CPAP therapy machines contain a defective sound abatement foam, which may degrade and release small black particles or toxic chemicals directly into the lungs of users relying on the devices for treatment of sleep apnea.
As a result of the serious health risks, owners who do not use the machines for life-sustaining therapy have been told to immediately stop using the sleep apnea machines. However, Philips has not offered to replace the machines, and there are widespread shortages for new sleep apnea devices.
This has resulted in a growing number of Philips sleep apnea machine lawsuits being filed on behalf of users who have suffered physical injuries, as well as those now left without access to the critical CPAP therapy.
"*" indicates required fields