Sleep Apnea Problems Could Cause Workplace Injuries: Study
March 29, 2016
By: Martha Garcia
According to the findings of a new study, individuals who have sleep apnea may be twice as likely to suffer a suffering a workplace injury when compared to those who do not have the condition. 
In a report published this month by the medical journal Thorax, researchers indicate that people with sleep apnea also have a three times greater risk of suffering an injury, such as a fall or a commercial car crash, adding to recent concerns about the impact of undiagnosed and untreated sleep apnea.
Researchers studied more than 1,200 patients referred to the University of British Columbia Hospital Sleep Laboratory for suspected obstructive sleep apnea. The patients were screened between May 2003 to July 2011, and researchers then looked back at their work history in the previous five years to examine if they had suffered a workplace injury.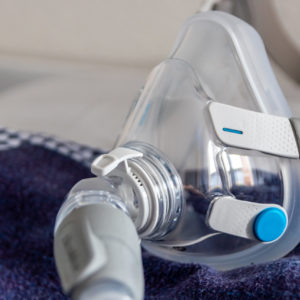 Did You Know?
Millions of Philips CPAP Machines Recalled
Philips DreamStation, CPAP and BiPAP machines sold in recent years may pose a risk of cancer, lung damage and other injuries.
Learn More
A total of 994 patients were diagnosed with sleep apnea, 242 were not. The data was taken from WorkSafeBC, a workers' compensation provider. The injury had to cause at least one day of disability for it to be considered in the study.
Overall, patients who were diagnosed with sleep apnea were 76% more likely than those without sleep apnea to experience workplace injuries.
Without accounting for other factors, those patients were twice as likely to suffer at least one occupational injury and three times as likely to suffer from an injury related to reduced vigilance, like tripping and falling, being burned, or a commercial car accident.
Amid increasing concerns about these risks, the U.S. Department of Transportation (DOT) recently considered requiring all rail workers and commercial vehicle operators to undergo sleep apnea screening. The proposal was made in an effort to reduce the risk of accidents that can kill or injure thousands.
People who suffer from sleep apnea wake up many times a night, when airways collapse repeatedly during sleep, causing brief periods of not breathing, sudden gasping, coughing, and snoring. For some patients this can occur hundreds of times a night.
With sleep apnea causing fragmented sleep, many individuals do not remember being woken up. However, the sleep disorder disrupts the brain's normal sleep cycle. It now appears this may increase the risk of individuals getting hurt at work.
Researchers say this may be because people with sleep apnea wake up and feel tired during the daytime, being less vigilant, potentially accounting for the increased risk.
A recent study published by the American Academy of Sleep Medicine concluded truck drivers who have untreated sleep apnea may be up to five times more likely to be involved in a serious and preventable accident. The drivers who chose not to use their auto-adjusting airway (CPAP) devices were four and five times more likely to be in a serious crash.
Researchers said patients with more severe sleep apnea were not more likely to get hurt than those with moderate or mild apnea. They found that simply having the condition put you at higher risk.
An estimated 22 million Americans suffer from sleep apnea and most cases are undiagnosed, according to the American Sleep Apnea Association.
Researchers recommend employers with high injury risk may need to screen workers for sleep apnea. They also recommend if a person has the characteristic symptoms to talk to a doctor, as treatment is very effective at reducing fatigue symptoms.
"*" indicates required fields