Sleep Walking Risks with Ambien, Lunesta, Sonata Draw FDA "Black Box" Warning
May 01, 2019
By: Irvin Jackson
Federal health officials are requiring the manufacturers of Ambien and other insomnia medications to add the strongest label warning available about the risk of complex sleep behaviors while under the influence of the drugs, including sleep walking, sleep driving and other activities that pose serious risks when not fully alert.
The U.S. Food and Drug Administration (FDA) announced the new "boxed" warning on Tuesday, indicating that new information will be placed in prominent black box on the label.
The move comes after dozens of serious injuries and at least 20 deaths linked to patients engaging in activities while in a sleep-state following use of the popular sleep aid drugs.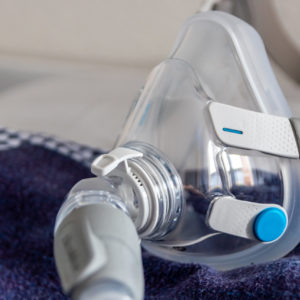 Did You Know?
Millions of Philips CPAP Machines Recalled
Philips DreamStation, CPAP and BiPAP machines sold in recent years may pose a risk of cancer, lung damage and other injuries.
Learn More
The warnings will be added to eszopiclone (Lunesta), zaleplon (Sonata) and zolpidem (Ambien, Ambien CR, Edluar, Intermezzo, and Zolpimist), which are commonly prescribed to adults to treat insomnia and help individuals sleep at night. These drugs are categorized by officials as sedative-hypnotic medications and have been approved by the FDA for patient use for many years.
Over the last decade, a growing body of evidence has confirmed dangerous sleep activity linked to Lunesta, Sonata, Ambien, Ambien CR, Edluar, Intermezzo and Zolpimist. These incidents have resulted in injuries, fatalities, and in at least two scenarios individuals who committed murder of their spouses had no memory after mixing sleep aid medications.
Officials indicate that the black box warning represents an accumulation of research, which has shown patients using sleep aid prescription medications were at risk for complex sleep behaviors, including sleepwalking, sleep driving, using a stove or oven while asleep and having no recollection of the dangerous activities they were involved in.
The FDA has become aware of at least 46 non-fatal serious injuries after patients began actively using a prescription sleep drug. Of the injuries recorded patients have reportedly injured themselves by accidental overdoses, falls, burns, near-drowning, over-exposing themselves to cold temperatures, loss of limbs, gunshot wounds, and apparent suicides.
Of the 20 fatalities recorded from patients using prescription sleep aids, causes of death included carbon monoxide poisoning, drowning, fatal falls, hypothermia and severe automobile accidents.
According to the U.S. Centers for Disease Control, an estimated 50 million Americans are believed to suffer from some sort of sleep disorder, and roughly 4% adults consistently use a prescription insomnia aid to sleep at night.
Previous research has found many users of these prescription sleep aids do not adhere to the FDA's recommended safety guidelines designed to prevent injuries and accidents due to drowsiness caused by the drug.
According to a sleep aid study issued by the Institute for Safe Medication Practices (ISMP) in 2018, approximately 77% of users of Ambien, Edluar and Zolpimist, which all use the active ingredient zolpidem, failed to follow two or more FDA recommendations on using the drug safely. Most common unsafe use of the drugs involved taking two or more types at once, long-term use, and taking higher than recommended doses; particularly among women and older patients.
According to the ISMP report, the U.S. Centers for Disease Control and Prevention found that Ambien and its generic zolpidem equivalents were the drug most linked with emergency room visits, according to adverse event data received by the FDA. According to the report, there are an estimated 10,212 emergency department visits each year linked to Ambien use, with 25% of those requiring the person be hospitalized.
In 2014, the FDA received 1,030 serious adverse event reports where Ambien was the primary or secondary drug suspected of causing the problem.
A black box warning issued by the FDA is the strictest warning put on the labeling of prescription drugs and drug products, indicating there is reasonable evidence that the use of the products may cause a serious hazard to consumers.
Patients using sleep medications such as Ambien and Lunesta or other prescription drugs with the active ingredients eszopiclone, zaleplon, and zolpidem are being encouraged to stop taking the medication if they experience complex sleep behaviors where you engage in activities while you are not awake or you do not remember. Those who experience these situation should contact their health care professional right away.
Tracy

February 18, 2022 at 9:50 pm

For over 10 years was told lunesta sleeping pills were not addictive and were safe while I shouted on the roof tops about what I was going through and no professional would listen at me

Robin

February 13, 2021 at 5:48 am

My husband shot himself in the head while on ambien, January 2,2021.

Travis

December 15, 2020 at 8:56 pm

I put a bullet through my left femur after taking this in 2010 for help after a bad wreck. Now I'm slowly dying from lead poisoning and I'm thankful I still have my leg, and life. The doctor made a guinea pig for the drug reps. My appointment was scheduled every month when they come.

Vicky Johnson

August 24, 2020 at 5:21 am

I never walked in my sleep until my dr put me on this drug since then I have walked out of my house into a dark street, swallowed enough pills to kill myself, danced with strangers, had sex, called, texted, and so much more even putting a hospital on lockdown all because of a drug I took although I no longer take this drug I still have to deal with the side effects, it's just not right

Vicky

August 24, 2020 at 5:08 am

I never slept walked until I was 43 years old and muddy dr put me on Ambien after that I sleeped walked, ate, Drove, danced and had sex without my knowing And even though I don't take it anymore I still the this problem. It's not fair that I can't travel anymore because I don't know what I might do in my sleep.
"*" indicates required fields