Sleeping Pills Double Automobile Accident Risk During First Year: Study
June 15, 2015
By: Irvin Jackson
New users of prescription sleeping pulls, such as Ambien, Zolpimist, Desyrel, Oleptro and Restoril, may face an increased risk of being involved in an auto accident, as new research suggests that individuals may have trouble shaking the effects of the pills for up to a year. 
In a study published last week in the American Journal of Public Health, researchers from the University of Seattle indicate that individuals prescribed Ambien and other Zolpidem-based sleeping pills for the first time were more than twice as likely to have a car crash when compared to those not taking sedative hypnotic pills.
Patients taking drugs like Oleptro, Desyrel and Restoril also faced an increased risk, but not as high. In addition, the researchers indicate that the risk may continue throughout the first year of using the sleeping pills.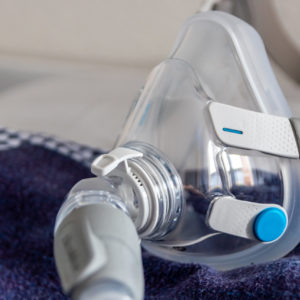 Did You Know?
Millions of Philips CPAP Machines Recalled
Philips DreamStation, CPAP and BiPAP machines sold in recent years may pose a risk of cancer, lung damage and other injuries.
Learn More
The findings are the latest in a number of studies that have raised concerns about the potency of sedatives and how they can still affect users the next day.
Researchers looked at data on more than 400,000 adults with drivers' licenses in Washington State, examining information from their health plans and collision records.
They found that those using drugs with the active ingredient zolpidem, which includes Ambien, Zolpimist and others, were more than twice as likely to be involved in a crash. Those taking trazodone, the active ingredient in Oleptro and Desyrel, faced a 91% increased risk of an auto accident, while Restoril (temazepam) was linked to a 27% increased risk.
"New use of sedative hypnotics is associated with increased motor vehicle crash risk," the researchers determined. "Clinicians initiating sedative hypnotic treatment should consider length of treatment and counseling on driving risk."
Lingering Ambien Side Effects
Amid increasing use of sleeping pills, concerns have emerged about the lingering effects of the medication the next day, including drowsy driving accidents and other issues caused when individuals remain dangerously impaired the next day.
Several reports suggest that women may be more susceptible to these problems, but all individuals required to perform tasks requiring high levels of alertness may be at risk.
In January 2013, the FDA issued a safety alert indicating that recommended Ambien doses should be lowered, cutting the recommended dose for women in half, and indicated that doctors should prescribe all patients the lowest dose possible to treat the symptoms.
New warnings for Ambien, Zolpimist and other zolidem sleeping pills were approved by the FDA in May 2013, indicating that users should not drive or engage in other activities requiring mental alertness the next day after taking the medication. The warnings recommended lower doses to reduce the risk of experiencing lingering side effects the following morning after taking the drug.
A study published in August 2013 backed the FDA's decision to cut doses of Ambien and other sleeping drugs, concluding that individuals taking the sleeping pills may not recognize their level of impairment the following day, before driving or completing other complex tasks.
Researchers said levels of the drugs remain in the blood stream for more than an eight-hour sleep and stay high in the morning. This impairs the ability to perform certain tasks, but also impairs the users judgment whether they are still under the influence of the drug.
According to a report published in the British Medical Journal in 2012, people who take Ambien or other sleeping pills are five times for likely to die within two and a half years than someone who does not take sleeping pills. The study also revealed sleeping pill users may also face an increased risk of developing cancer.
Other Sleeping Pill Risks
Slow reaction times and drowsiness the next day are not the only problems linked to sleeping pills in recent years.
According to a recent Institute for Safe Medication Practices (ISMP) report, the U.S. Centers for Disease Control and Prevention (CDC) found that Ambien and its generic zolpidem equivalents were the drug most linked with emergency room visits, according to adverse event data received by the FDA. According to the report, there are an estimated 10,2112 emergency department visits each year linked to Ambien use, with 25% of those requiring the person be hospitalized.
The findings are similar to those of an Ambien injury study published last year by the Substance Abuse and Mental Health Services Administration (SAMHSA). According to that group's findings emergency room visits involving side effects of Ambien increased from 21,824 in 2005 to 2006, up to more than 42,000 in 2009 to 2010.
In 2014, the FDA received 1,030 serious adverse event reports where Ambien was the primary or secondary drug suspected of causing the problem.
The most common event reported was suicidal or self-injurious behavior, followed by not only reports of patients walking in their sleep, but also of driving, eating and having sex. At least two murders occurred after the murderers took Ambien and claimed they could not recall killing their victims, both of which were spouses.
Health experts estimate six to 10 percent of the adult population used sleeping pills in 2010, making them one of the most widely used classes of drugs in the U.S.
According to the ISMP, there were 40 million dispensed prescriptions for Ambien in 2013, the vast majority of those were for the pills in their generic form.
"*" indicates required fields