Sleepy Drivers May Be Linked to 25% of Fatal Auto Accidents
July 08, 2014
By: Russell Maas
About one out of every four fatal automobile accidents appear to involve drivers who were tired or fell asleep behind the wheel, according to a new report by government safety officials, highlighting the risks associated with drowsy driving. 
In the latest issue of the the U.S. Centers for Disease Control and Prevention (CDC) Morbidity and Mortality Weekly Report (MMWR), the results of a recent survey were highlighted, indicating that at least one out of every 25 drivers admitted to falling asleep behind the wheel over the last month.
The survey collected data from 92,102 people from 10 states and Puerto Rico regarding binge drinking, sleep, seatbelt, and smoking habits, in an attempt to narrow down key components that contribute to fatal drowsy driving accidents.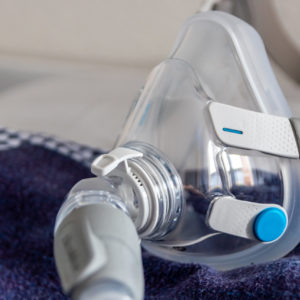 Did You Know?
Millions of Philips CPAP Machines Recalled
Philips DreamStation, CPAP and BiPAP machines sold in recent years may pose a risk of cancer, lung damage and other injuries.
Learn More
The participants ranged from 18 years and older and included men and women of any race. Those who were surveyed were asked series of questions about these possible contributing factors as well as how often they "nod off" while driving or during their normal work day. More direct questions included in the study asked how many hours of sleep are had each night and how many drinks are had during one setting.
According to the survey, 4.0% of respondents reported falling asleep while driving during the previous 30 days. Those who engaged in binge drinking were often more likely to be drowsy behind the wheel, according to the findings. The effects of the alcohol from binge drinking commonly cause "hangover" like symptoms leaving drivers less alert and causing delayed reactions, CDC researchers determined.
Sleep deprivation was also a factor, according the survey. The results indicate that respondents who usually slept less than five hours a day reported drowsy driving more often than those who got in at least six hours of sleep per day. Drivers who got less sleep were also less likely to buckle up, the report found.
The CDC reported that they could not link any evidence from the findings that showed smoking to increase fatigued or drowsy driving.
The CDC has classified motor vehicle injury prevention to be within its top 10 "winnable battles". The agency hopes that it can combat the problem by raising awareness and promoting good driving habits that will prevent tired drivers from getting behind the wheel.
The agency has determined that while drowsy driving typically causes single vehicle accidents where the driver goes off the road, sleep-related crashes are also disproportionately represented in rear-end and head-on collisions. Many times drivers who "nod off" at the wheel cause head-on accidents at accelerated speeds with oncoming traffic if there is no median or barrier wall, frequently ending with fatalities.
The CDC gives some tips for avoiding drowsing driving:
Make sure you get enough sleep before getting behind the wheel.
Avoid alcohol or other sedatives before driving
Break up long driving trips with naps
Drink coffee if feeling tired while driving
Avoid driving late at night
Pull over immediately if you feel yourself dozing off.
The CDC recommends drivers be aware of signs that fatigue is affecting your driving such as frequent yawning, drifting from your lane, missing exits, and difficulty remembering the last few miles you just drove.
"*" indicates required fields