SoClean CPAP Cleaning Device Manufacturers Made False Statements About Ozone Use, Class Action Lawsuit Claims
May 23, 2022
By: Irvin Jackson
According to allegations raised in a recently filed lawsuit, false and misleading statements have been made about the safety of SoClean CPAP cleaning devices, which led consumers to purchase the machines without realizing that they were exposing themselves to high levels of potentially dangerous ozone gas.
Chris Odom filed the complaint (PDF) earlier this month in the U.S. District Court for the Southern District of Mississippi, seeking class action status to pursue claims for himself and other purchasers SoClean CPAP cleaning devices.
SoClean has been marketed as a safe way to sterilize and deodorize CPAP machines, which are used by individuals with sleep apnea. However, to be effective at cleaning the CPAP machines, SoClean uses high levels of ozone gas, which may pose serious health risks for consumers.
SOCLEAN DEVICE LAWSUIT
Did you or a loved one experience respiratory injuries or other problems that may have been caused by a SoClean CPAP cleaning device?
CONTACT A LAWYER
Odom indicates the manufacturers of SoClean failed to warn him and other consumers that the device even used ozone gas, pointing to intentionally misleading marketing statements that referred to the ozone emitted by the machines as "activated oxygen."
"SoClean has used false and misleading representations about its devices to market the SoClean 2 CPAP Sanitizing Machine, the SoClean 2 Go CPAP Sanitizing machine, and their predecessor devices. The SoClean devices work by generating ozone to sterilize and deodorize CPAP machines," Odom's lawsuit states. "To be effective as a germicide, ozone must be present in a concentration far greater than can be safely tolerated by people or animals."
Odom points out that SoClean aired commercials thousands of times over the years in various media markets claiming its devices used "no harsh chemicals" since it first began marketing the devices in 2018. However, the complaint alleges that ozone is the very definition of a harsh chemical.
The lawsuit also accused the company of lying about the SoClean devices as being "closed loop" systems that do not let "activated oxygen" escape, indicating that is not the case. While a closed-loop system should never allow the ozone to leave the device, the lawsuit points out that SoClean circulates ozone through the CPAP machine and then releases it into the ambient air where it is breathed by the CPAP users.
"Due to the nature of SoClean's business, its customers all have breathing problems for which they are receiving medical treatment in the form of CPAP therapy. In fact, CPAP users are so concerned about their health that they experience the considerable inconvenience of using a CPAP machine and wearing a CPAP face mask to sleep every night," Odom states in the complaint. "CPAP users would find the risk posed by the SoClean devices generating unsafe levels of toxic gas, which is then pumped into their CPAP machines and their bedrooms, material to their purchasing decision."
Odom seeks to pursue damages for a nationwide class of SoClean CPAP device users, indicating that the manufacturer's false representations have actually deceived and harmed individual consumers.
The case is one of a growing number of SoClean lawsuits seeking class action status in the wake of massive Philips CPAP machine recalls issued last year. The recall impacted millions of sleep apnea machines with a polyester-based polyethylene sound abatement foam that has been found to degrade and breakdown, releasing toxic particles directly in the users air pathways, which may also increase the risk of cancer from Philips CPAP machines.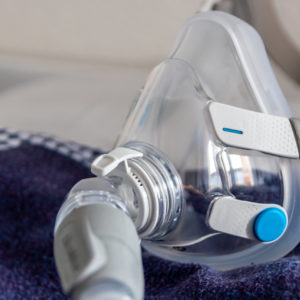 Philips CPAP Recall Lawsuit
At the time of the recall, Philips made several statements suggesting that ozone CPAP cleaners like SoClean may cause the sound abatement foam to break down. While SoClean has maintained that the foam problems were the result of poor design choices by Philips, and not their sanitizing machine, many lawsuits allege that SoClean withheld information about the side effects that result from the high levels of ozone gas necessary to clean a CPAP.
In January, the U.S. Judicial Panel on Multidistrict Litigation centralized all SoClean CPAP sanitizing device lawsuits in the Western District of Pennsylvania for pretrial proceedings as part of a MDL, or multidistrict litigation. The cases are centralized before U.S. District Judge Joy Flowers Conti, who is also overseeing a MDL established for the growing number of Philips CPAP lawsuits filed over injuries and exposure to the toxic sound abatement foam.
"*" indicates required fields