SoClean Class Action Claims Consumers Were Purposefully Misled About Ozone Risks from CPAP Sanitizing Machine
March 29, 2022
By: Irvin Jackson
According to allegations raised in a recently filed class action lawsuit, problems with SoClean CPAP cleaning machines make the devices too dangerous for consumers to use, since unsafe levels of toxic ozone gas are released while sanitizing sleep apnea machines.
SoClean has been marketed as a device that will sterilize and deodorize CPAP machines, which are used by individuals with sleep apnea. However, to be effective at sanitizing the CPAP machines, SoClean uses high levels of ozone gas, which may pose serious health risks for consumers.
In a complaint (PDF) filed in the U.S. District Court for the Eastern District of Michigan on March 10, plaintiff Eddie Bailey indicates that SoClean misled consumers about the safety of the CPAP sanitizing machines and the risks associated with ozone generated by the devices.
The case is one of a growing number of SoClean lawsuits seeking class action status in the wake of massive Philips CPAP machine recalls issued last year, which impacted millions of devices with a polyester-based polyethylene sound abatement foam that has been found to degrade and breakdown, releasing toxic particles directly in the users air pathways.
At the time of the recall, Philips made several statements suggesting that ozone CPAP cleaners like SoClean may cause the sound abatement foam to break down. While SoClean has maintained that the foam problems were the result of poor design choices by Philips, and not their sanitizing machine, a growing number of lawsuits allege that SoClean withheld information about the side effects that result high levels of ozone gas necessary to clean a CPAP.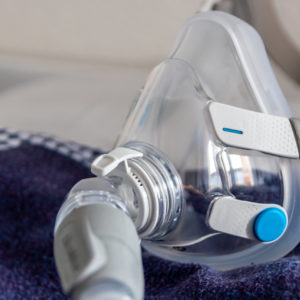 Philips CPAP Recall Lawsuit
Bailey's lawsuit indicates he and other class members, consisting of anyone who purchased the devices, were unaware that ozone gas was even used by the machines, which he states makes the SoClean CPAP cleaning devices defective and not fit for use.
"SoClean's representations are designed to mislead consumers into believing that the machine uses a benign form of oxygen to clean CPAP machines rather than a harsh gas that is I generally only suitable for commercial sanitization under highly controlled conditions," the lawsuit states. "These misrepresentations are made more egregious because the SoClean devices are designed and marketed for use on the consumer's bedside table and because CPAP users suffer from many symptoms that ozone exposure exacerbates – making falsehoods especially reprehensible and dangerous."
Bailey notes that neither the packaging nor the marketing materials for the SoClean devices warn consumers about the levels of ozone generated, referring to it instead as "activated oxygen."
In January, the U.S. Judicial Panel on Multidistrict Litigation centralized all SoClean CPAP Sanitizing Machine lawsuits in the Western District of Pennsylvania for pretrial proceedings as part of a MDL, or multidistrict litigation. The cases are centralized before U.S. District Judge Joy Flowers Conti, who is also overseeing a MDL established for the growing number of Philips CPAP lawsuits filed over injuries and exposure to the toxic sound abatement foam.
"*" indicates required fields