Solodyn Lawsuits
May 19, 2008
By: AboutLawsuits
On May 16, 2008, a recall was issued for two lots of Solodyn Extended Release Tablets after it was discovered that some bottles of the antibiotic manufactured in February 2008 actually contained a different medication. As a result, users were exposed to a risk of severe adverse reactions.
STATUS OF SOLODYN LAWSUITS: Potential cases are being investigated for users who filled a prescription for Solodyn Extended Release Tablets between February 1, 2008 and May 16, 2008 and suffered severe side effects requiring medical treatment.
MANUFACTURER: Medicis brand Solodyn was manufactured by AAIPharma, Inc.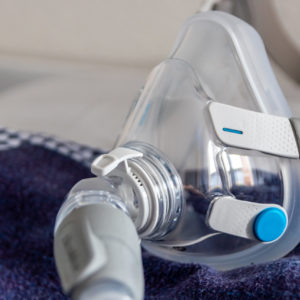 Did You Know?
Millions of Philips CPAP Machines Recalled
Philips DreamStation, CPAP and BiPAP machines sold in recent years may pose a risk of cancer, lung damage and other injuries.
Learn More
OVERVIEW: On May 16, 2008 a Solodyn recall was issued for lot numbers B080037 (Exp: 12/09) and B080038 (Exp: 12/09) of the 90mg tablets sold in 30-count bottles (NDC 99207-461-30). The bottles could contain 75 mg tablets of Azasan (azathioprin) instead of Solodyn (minocycline).
Solodyn is an antibiotic commonly prescribed to treat acne and other skin infections in patients 12 years and older. As a result of the manufacturing problems, users could end up taking Azasan, which is a potent immunosuppressive agent prescribed to kidney transplant patients to prevent the body from rejecting the organ and to individuals with rheumatoid arthritis.
Taking Azasan instead of Solodyn presents a health hazard and severe safety risk for patients, especially the elderly. Side effects of Azasan could include:
Myelosuppression (reduction of red and white blood cells and platelets)
Infection
Bleeding
Chills
Nausea
Vomiting
Diarrhea
Joint and Muscle Pain
For individuals who are taking multiple medications, the substitution of Azasan in the recalled Solodyn tablets could pose a risk of other severe adverse events caused by unanticipated drug interactions.
Have a potential Solodyn Lawsuit reviewed by attorneys
Solodyn recall lawyers are evaluating the potential for lawsuits on behalf of individuals who required medical treatment caused by side effects of Azasan or drug interactions caused by the medication mix-up. Submit information regarding Solodyn problems experienced and information regarding the prescription that was filled. If an attorney determines that you, a friend or family member may qualify for a Solodyn lawsuit, you may be contacted.
Faith

May 30, 2014 at 8:12 pm

My son was taken Solodyn, experienced fatigue, memory loss and changes in mental status, had to be taken off of it after two months, since then, unable to take any antibiotic, supplements, alcohol or vitamins, or tylenol without experiencing the same symptoms, which last about two weeks at a time, seen several doctors and most recent a specialist with immune system which he too us the Solodyn dama[Show More]My son was taken Solodyn, experienced fatigue, memory loss and changes in mental status, had to be taken off of it after two months, since then, unable to take any antibiotic, supplements, alcohol or vitamins, or tylenol without experiencing the same symptoms, which last about two weeks at a time, seen several doctors and most recent a specialist with immune system which he too us the Solodyn damaged his immune system.

Solodyn Recall: Bottles May Contain a Different Medication — AboutLawsuits.com

May 20, 2008 at 3:41 am

[...] Monday, the FDA announced a recall for certain lots of Solodyn Extended Release Tablets since they could contain the wrong medication. Individuals who filled a prescription for the [...]
"*" indicates required fields