Brain Damage From Solvent Exposure May Last Decades: Study
May 22, 2014
By: Martha Garcia
People who were exposed to harsh solvents 12 or more years ago may still face cognitive side effects, including brain damage, according to the findings of new research. 
In a study published in the medical journal Neurology on May 13, researchers found that exposure to solvents had a negative effect on cognitive functions, like memory and thinking. The effects were found much later in the workers lives; 12 to 50 years after exposure, and did not fade over time.
Researchers tested more than 2,000 retired workers from the French national utility company. The retirees took part in the GAZEL cohort, a large study begun in 1989 examining the effects of high levels of solvents.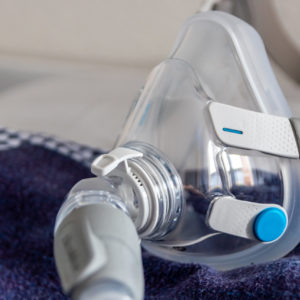 Did You Know?
Millions of Philips CPAP Machines Recalled
Philips DreamStation, CPAP and BiPAP machines sold in recent years may pose a risk of cancer, lung damage and other injuries.
Learn More
Company records were examined to determine lifetime exposure. It divided participants into groups of moderate or high exposure and recent or long-term exposure, within 12 to 30 years before the study, or 31 to 50 years before the study.
Researchers from the Harvard School of Public Health in Boston administered eight tests to participants to measure memory and thinking. Solvent exposure was assessed for chlorinated solvents, benzene and petroleum solvents.
The study found that 59% of the participants had impairment in one to three of the cognitive tests, 23% had impairment in four or more tests, and only 18% had no impairment in any of the eight tests administered.
Erika Sabbath, lead author of the study, said retirees with high, recent exposure were at the greatest risk of suffering memory or thinking impairment. They exhibited impairment in almost all the areas tested, including those not typically associated with solvent exposure.
Cognitive Problems Can Last 50 Years
The study also noted the risk was high even for those exposed 30 or more years before and the effects did not fade as time progressed, even when the exposures occured as long as 50 years ago.
Workers were subjected to a variety of solvents including paint, degreasers, adhesives, and glues which are common in many occupations.
The study did not test women since they are generally not exposed to high levels of solvents. The majority of the patients were 10 years into retirement and were an average of 66 years old.
Cognitive problems included memory loss, reduced cognitive speed, reasoning, difficulty with task switching and problems staying focused. The effects were noted even after accounting for other factors, like smoking, alcohol consumption and age.
Although the study did not assess dosage of solvent exposure, researchers say the findings are important because little is known about what causes cognitive problems or how to prevent them, especially after retirement.
Researchers advise people who are commonly exposed to harsh solvents and chemicals to use respirators, ventilate the area when using the substances and eliminate them when possible to avoid exposure.
"*" indicates required fields