South Carolina Surgery Patients May Have Been Exposed to Brain Disease
August 01, 2012
By: Martha Garcia
Eleven people treated at a South Carolina hospital may have been exposed to a serious and potentially life threatening brain disease after potentially contaminated instruments were used during surgical procedures in February.
The patients all underwent brain surgery at Greenville Hospital, after surgical instruments were used on another patient who was infected with Classic Creutzfeldt-Jakob disease (CJD), a degenerative neurological disorder that is incurable and usually leads to death within months.
Although the instruments were sterilized prior to the 11 subsequent surgeries, health officials fear that may not be enough, and the subsequent patients have been warned that they may have ben exposed to CJD.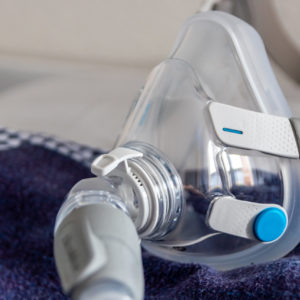 Did You Know?
Millions of Philips CPAP Machines Recalled
Philips DreamStation, CPAP and BiPAP machines sold in recent years may pose a risk of cancer, lung damage and other injuries.
Learn More
The contaminated surgical instruments underwent the typical sterilization process according to rigorous U.S. protocols. However, the Centers for Disease Control and Prevention (CDC) recommends an additional sterilization process for instruments that have come into contact with tissue infected with Creutzfeldt-Jakob disease, which was not done after the surgery on the infected patient in February.
The Creutzfeldt-Jakob disease case was undiagnosed at the time of the surgery and it is unclear now, what the current condition of the original patient infected with CJD is.
Creutzfeldt-Jakob disease is a rare neurodegenerative prion brain disease that eventually develops holes in the brain until it resembles a sponge. The risk for developing CJD increases with age, mainly affecting people over the age of 50. The disease is only detectable by autopsy or brain biopsy and is always fatal, once contracted.
Dr. Thomas Diller, vice president of quality and patient safety for Greenville Hospital Systems emphasized the unusualness of the event in a statement made regarding the contamination.
"After a full assessment and discussion with the CDC, we believe the risk of transmission of Creutzfeldt-Jakob disease to any patient is extremely small," said Dr. Diller. "We also value transparency and thus notified all patients who could be affected by this potential exposure."
According to the CDC, Creutzfeldt-Jakob disease affects one to two people per million worldwide each year and no cases of the disease from surgical equipment have been documented since 1976.
Creutzfeldt-Jakob is characterized by rapidly progressive dementia and can result in behavioral changes, lack of coordination, impaired vision and may be followed by more serious mental deterioration, blindness, coma and eventually death, states the National Institutes of Health.
Classic Creutzfeldt-Jakob disease is not the same as variant Creutzfeldt-Jakob disease, another disease that affects the brain and is linked to BSE or "mad cow disease."
"*" indicates required fields