Children With Spastic Cerebral Palsy Should Get Eye Exams: Study
November 17, 2016
By: Martha Garcia
Since children with spastic cerebral palsy also commonly experience eye problems, the findings of a new study suggest that children with the disability should undergo thorough eye exams. 
Various eye problems may affect nine out of 10 children with cerebral palsy, Korean researchers warn. However, they found that different types of cerebral palsy affect the eyes differently.
In a study published this month in the medical journal BMC Ophthalmology, which focused on spastic cerebral palsy among children, researchers found that it was strongly associated with ocular defects, with the most common problem being strabismus, or crossed eyes, followed by refractive errors.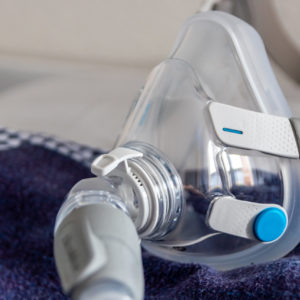 Did You Know?
Millions of Philips CPAP Machines Recalled
Philips DreamStation, CPAP and BiPAP machines sold in recent years may pose a risk of cancer, lung damage and other injuries.
Learn More
Prior studies have indicated that between 50% and 90% of children with cerebral palsy have eye problems. The type of eye problems varies between patients and can include a number of different conditions, including refractive errors, strabismus, nystagmus, amblyopia and cortical visual impairment.
Researchers at the Seoul National University in Korea conducted a review of medical records performed on 105 consecutive children with spastic cerebral palsy. The children underwent an ophthalmologic examination between July 2003 and March 2006.
The eye examination included measurement of visual acuity, ocular motility, stereo-acuity, binocular vision, cycloplegia refraction, along with the evaluation of the anterior segment and the posterior segment.
The study concluded the most common abnormality was strabismus, or misaligned eyes, which occurred in 70% of patients. Many patients had difficulty fixing their eyes on one object and following an object when it was moved. Their ocular motility is greatly affected by muscle control of the eyes.
About 53% of spastic cerebral palsy patients had refractive errors, which included both nearsighted and farsightedness as well as astigmatism. Farsightedness occurred more often. It was also common to find children with different errors in each eye.
In many cases, these vision problems are treatable or even correctable, meaning that early eye exams could result in fewer problems later, better vision and potentially a higher quality of life.
Cerebral palsy is a neurological disorder that may be attributed to brain damage suffered before, during or shortly after birth. If the child's brain is deprived of oxygen around the time of birth, it can result in irreversible damage that leaves the child with developmental problems, loss of motor functions and other life-long injuries and disabilities.
While there is no cure for the disorder, early diagnosis may increase the treatment options and the likelihood that the severity of cerebral palsy may be reduced, resulting in permanent improvements in quality of life for the child.
In many cases, cerebral palsy is caused by a birth injury or medical mistake that may have been prevented by the exercise of the proper standards of medical care. In those cases, families may be able to pursue financial compensation for the child through a cerebral palsy malpractice lawsuit.
"*" indicates required fields