Failure To Diagnose Spinal Problems Common, Often Lead To Permanent Injuries: Study
May 04, 2021
By: Martha Garcia
The findings of a new study suggest doctors often fail to diagnose spinal problems, including a form of inflammatory arthritis that impacts certain younger adults, potentially leading to unnecessary complications, pain and suffering.
Delayed diagnosis can cause irreversible spinal damage and cause patients to suffer prolonged pain, according to a report published last week in the medical journal Rheumatology.
Researchers from the U.K. compiled data involving 2,600 patients from 13 countries who participated in the European Map of Axial Spondyloarthritis (EMAS), involving online surveys collected from 2017 to 2018.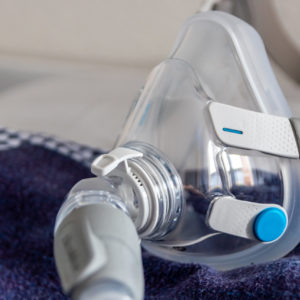 Did You Know?
Millions of Philips CPAP Machines Recalled
Philips DreamStation, CPAP and BiPAP machines sold in recent years may pose a risk of cancer, lung damage and other injuries.
Learn More
A diagnostic delay was calculated as the difference between the age a person was diagnosed and the age at symptom onset. On average, it took patients more than seven years to receive a diagnosis for axial spondyloarthritis; which is a form of inflammatory arthritis that attacks the spine and joints.
Delaying diagnosis for this type of spinal condition can lead to serious risks for patients. It can cause them to experience unnecessary pain, impair their quality of life and can lead to irreversible spinal damage.
Variations in diagnostic delay were seen across different countries. The longest average diagnostic delay was in Norway at 10.6 years and the shortest was in the UK at 2.6 years.
On average, patients began experiencing symptoms at age 26, but did not receive a diagnosis until they were 34 years old. Symptoms typically develop when patients are in their 20s and during the following seven years patients will suffer intermittent pain, inflammation, fatigue, numerous medical tests, unnecessary visits to specialists, uncertainty, anxiety, depression, and an impact on quality of life.
"The association of the longer diagnostic delays with younger ager of symptom onset might look paradoxical at first glance. However, the same factor was found recently to be associated with longer diagnostic delay in a nationwide study from Germany," the researchers wrote. "Most likely, back pain in young adults is often neglected or is not taken seriously enough to initiate referral to a rheumatologist or a diagnostic process to confirm or exclude an inflammatory nature of back pain."
About 40% of participants had a family history of spondyloarthropathy, which should be an indicator to doctors to test for axial spondyloarthritis or to refer the patient to a rheumatologist, researchers advised.
Patients typically saw at least three doctors before receiving a diagnosis and about 80% were finally diagnosed by a rheumatologist. Factors contributing to delayed diagnosis included a younger age when symptoms began, female gender, and a higher number of healthcare professionals seen before diagnosis. Longer diagnostic delays were common among women because axial spondyloarthritis is thought of as a "male disease."
Researchers emphasize a need to educate doctors on offering patients quick referrals to rheumatologists to help shorten diagnostic delays for patients with a higher likelihood of having axial spondyloarthritis, instead of attempting diagnosis on their own. Back pain in young adults, especially in the mid-20s is often not taken seriously by doctors or seen as a byproduct of lifestyle factors, instead of an indicator of a serious condition. Many patients will undergo unnecessary and invasive testing and then receive inadequate or failed treatment for their condition, which can lead to serious long-term side effects.
"*" indicates required fields