Intestinal Bleeding Risk Linked To SSRIs Combined With NSAIDS: Study
November 02, 2021
By: Martha Garcia
Common over-the-counter pain medications taken together with some antidepressants may increase the intestinal bleeding risk, according to the findings of a new study.
Researchers from the Creighton University School of Medicine warn that patients taking selective serotonin reuptake inhibitors (SSRIs), a widely used type of antidepressant that includes drugs like Prozac and Zoloft, along with non-steroidal anti-inflammatory drugs (NSAIDs) like Advil and Motrin, may be more likely to experience stomach bleeds.
The findings were presented at the American College of Gastroenterology annual meeting held in Las Vegas on October 24, and are considered preliminary until published in a peer-reviewed journal.
The study involved a review of 10 published studies involving 6,000 patients, with researchers focusing on patients taking SSRIs, like Celexa, Paxil, Prozac, and Zoloft, and patients who took common NSAIDs, like Advil, Aleve, and Motrin. According to the findings, the intestinal bleeding risk was higher among individuals taking both the NSAID and SSRI medications.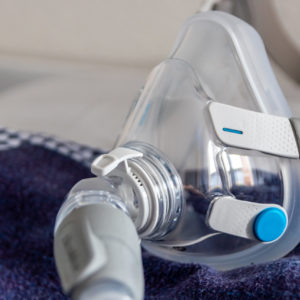 Did You Know?
Millions of Philips CPAP Machines Recalled
Philips DreamStation, CPAP and BiPAP machines sold in recent years may pose a risk of cancer, lung damage and other injuries.
Learn More
Researchers suspect the side effect is likely due to the interaction of the two drugs. NSAIDs inhibit the production of prostaglandin, which protects the gastrointestinal tract. SSRIs inhibit the production of platelets, which is needed for blood clotting. By combining the two and removing both factors, the risk of suffering from stomach bleeds is increased.
In addition to the effect on platelets, SSRIs increase stomach acidity which can result in peptic ulcers, also increasing the risk of gastrointestinal bleeding. The risk of increased upper gastrointestinal bleed when taking both types of drugs increased by 75%.
The signs of gastrointestinal bleeding can include vomiting blood, blood in the stool, and black stool. Other symptoms may include anemia, fatigue, shortness of breath or lightheadedness.
Researchers warned this may be a more prevalent issue now, since many doctors are trying to avoid prescribing opioids in light of the worsening opioid pandemic. Instead, many turn to prescribing serotonin-norepinephrine reuptake inhibitors (SNRIs), another type of antidepressant, such as Cymbalta or Savella, which may also affect bleeding in the stomach.
Doctors should discuss the increased risk of upper gastrointestinal bleed when combing the two drugs with their patients, the researchers recommended.
When possible, they said it is best to reduce or discontinue NSAIDs prior to starting an SSRI to minimize upper gastrointestinal bleed risk. This can be difficult at times, as some patients on antidepressants may find the need to take NSAIDs, but this should always be discussed with a doctor.
The researchers said doctors and patients should both be aware of the medications that may increase the risk of bleeding, and patients should always discuss what medications they are taking with their doctor, even if the medication is over-the-counter.
"*" indicates required fields