Computerized Reminder Led To Spike in Statin Prescriptions: Study
October 15, 2020
By: Martha Garcia
According to the findings of a new study, automated computer prompts for doctors resulted in an increase in the overall prescriptions of statin medications for patients, such as Lipitor, Crestor, Zocor and other blockbuster medications. 
Electronic prescribing "nudges" to doctors increased the number of cholesterol drug prescriptions, and could help doctors better target patients that need the medications, according to a report published this month in the medical journal JAMA Cardiology.
Researchers from the Perelman School of Medicine at the University of Pennsylvania used a three-arm randomized clinical trial, which included 82 cardiologists and nearly 12,000 patients placed into three groups within the electronic health record: active, passive, and no nudge groups.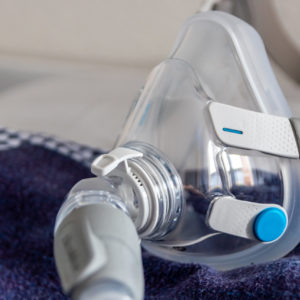 Did You Know?
Millions of Philips CPAP Machines Recalled
Philips DreamStation, CPAP and BiPAP machines sold in recent years may pose a risk of cancer, lung damage and other injuries.
Learn More
For patients in the passive choice group, cardiologists had to manually access an alert embedded in the electronic health record to specifically select options to initiate or increase statin drugs, such as Lipitor and Cresta. They had to intentionally navigate to the choice for a prescription.
For patients in the active choice group, doctors had an interruptive electronic health alert pop-up that prompted the cardiologist to accept or decline guideline-directed statin prescribing. The pop-up prompted doctors to create a prescription or to change a current prescription for a certain dose. Doctors had to accept or dismiss the prompt to move on.
Statins are a class of drugs that help to control or reduce cholesterol in patients with cardiovascular disease, including some of the most recognized brand name medications in the U.S.. While some studies have warned that many patients do not benefit from cholesterol drugs, other reports have raised concerns about the widespread overprescription of the medications where there is no medical need, commonly referred to as the "statinization" or America.
According to this new report, the computerized prompts, or "nudges" as the study authors called them, were tailored to flag patients with atherosclerotic cardiovascular disease diagnosis (ASDC) or those at risk for it based on a clinical score. Each pop-up called for the optimal dose based on a patient's specific information such as age and weight.
Cardiologists in the control group were informed of the trial, but received no pop-ups, prompts or other interventions.
According to the findings, active choice "nudging" resulted in a four percent increase in statin prescribing at the optimal dose. The difference was seen for patients who already had an ASDC diagnosis. For patients at risk of ASDC, but who did not have the disease, there was no significant differences in nudging or prescribing.
The study also built in a doctor survey regarding their choice to prescribe or not. Doctors in the passive group could not remember seeing an alert. However, doctors in the active group all noted they remembered seeing the alert.
Some doctors expressed concerns over receiving the pop-up when their patient was already on statins. But the pop-up prompted them to prescribe their patient a different dose that was more appropriate.
A study published last year indicated high doses of statins may increase the risk of osteoporosis. Similarly, other studies have linked taking statins to increased muscle inflammation disease. While the drugs do carry risks, some patients would suffer blockages and heart attacks without the medications. This prescription nudging method may help to reduce unnecessarily high doses of the drug.
Integrating this type of active "nudging" in the electronic health record may help improve prescribing decisions for other conditions and drugs in the future, the researchers concluded.
"*" indicates required fields