Study Warns About Increasing Reports of ADHD Medication Errors in Recent Years
October 02, 2023
By: Martha Garcia
The findings of a new study highlights the risk of medication errors involving attention deficit hyperactivity disorder (ADHD) drugs commonly used by children, such as Ritalin, indicating that the number of problems reported has surged nearly 300% over the last two decades.
In a report published this month in the medical journal Pediatrics, researchers at Nationwide Children's Hospital, in Ohio, warn that incidents involving ADHD medication errors are rapidly increasing, as more children are being prescribed the drugs.
Researchers analyzed data from the National Poison Data System from 2000 through 2021. Population-based rates were calculated using U.S. census data among teens under the age of 20 years old reported to poison centers.
The data indicates the frequency of medication errors increased 299% during the 21-month study period. More than 124,000 ADHD medication errors were reported to U.S. poison centers during that time, involving drugs like Adderall, Ritalin, Concerta, and Vyvanse.
Two-thirds of the medication errors involved children ages 6 to 12 years old, the findings indicate. Most of them (76%) were boys. More than half of incidents involved amphetamine drugs or other related compounds.
According to the findings, more than 54% of children who suffered an ADHD medication error had inadvertently taken the medication or were given the medication twice. Roughly 13% of children were given someone else's medication or inadvertently took someone else's medication. Another 13% took the wrong medication or were given the wrong medication.
ADHD Drug Risks
Most ADHD medications are stimulants, containing methylphenidate or a combination of amphetamine and dextroamphetamine. When the drugs are taken under standard doses, side effects can cause trouble sleeping, loss of appetite, headaches, jitters, irritability, rapid heart rate, and high blood pressure.
Taking double doses or someone else's medication can lead to an increase in any or all of these symptoms, or cause other serious side effects, which may require medical treatment or hospitalization.
According to this latest study, the majority of the exposures, 80% overall, involved an error with a single substance. Most children who suffered a medication error needed to be treated at a healthcare facility.
Two percent of those children had to be admitted to a hospital, and 4% suffered serious medical outcomes, the researchers reported.
Among those who experienced an ADHD medication error, children under the age of 6 were more likely to suffer a serious medical side effect or be admitted to a hospital compared to children older than 6 years old.
ADHD Drug Prescriptions on the Rise
ADHD diagnoses and prescriptions have increased in recent years. In 1997, roughly 6% of children were diagnosed with ADHD, but by 2016, that number increased to 10% of all children in the United States, or roughly 3.3 million Americans.
Research indicates about half of all children diagnosed with ADHD receive medication for the condition.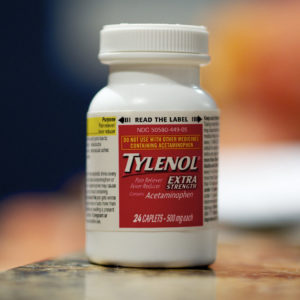 It can be easy for medication errors to occur when young children are taking ADHD drugs, the researchers warn. Busy parents and households, distracted caregivers, and improper medication storage can all contribute to medication errors, they noted.
The researchers indicated errors can be avoided by properly storing medications out of the reach of children, using pillboxes to separate daily doses, or using a manual method or an app to track when dosages are taken.
"Because therapeutic errors are preventable, more attention should be given to patient and caregiver education and development of improved child-resistant medication dispensing and tracking systems," they concluded.
"*" indicates required fields