Study Raises Questions About Safety of Nexium, Prilosec, Other Widely Used Heartburn Drugs
June 02, 2016
By: Irvin Jackson
Researchers indicate that they may have found why the harmful side effects of Nexium, Prilosec and other proton pump inhibitors may increase the risk of kidney and heart problems, warning that the popular class of heartburn medications may inhibit vascular cells in a way that causes them to age prematurely, resulting in a host of health problems. 
In a study published online last month in the American Heart Association's Circulation Research journal, researchers from the Houston Methodist Research Institute's Cardiovascular Sciences department raise questions about the overall safety of widely drugs used by millions of Americans, including such popular brand name medications as Nexium, Prilosec, Protonix, Prevacid, Dexilant and others.
The drugs are part of a class of acid reflux and heartburn medications known as proton pump inhibitors (PPIs), which work by reducing the amount of acid in the stomach. Because the drugs have been thought to carry few serious side effects, many individuals stay on the heartburn medications for years, with no efforts to reduce or eliminate use. However, a number of studies have emerged over the past year that suggest there is a link between Nexium and kidney problems, including acute interstitial nephritis, acute kidney injury, chronic kidney disease and end-stage kidney failure.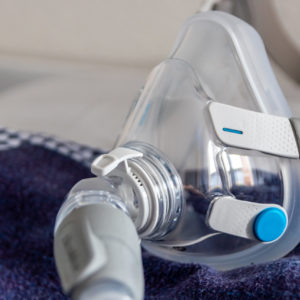 Did You Know?
Millions of Philips CPAP Machines Recalled
Philips DreamStation, CPAP and BiPAP machines sold in recent years may pose a risk of cancer, lung damage and other injuries.
Learn More
In this latest study, researchers looked at the long-term effects of Nexium on endothelial dysfunction and senescence; essentially examining how the class of drugs may impact the functioning of vascular cells. The research was an effort to determine why a number of recent studies linked the side effects of Nexium and similar drugs to an increased risk of kidney, cardiovascular and neurological problems.
Researchers cultured certain types of human cells in the active ingredient in Nexium, esomeprazole, and found that it impacted the cells in a variety of ways, impairing endothelial function, affecting the inner lining of blood cells, and prematurely aging the cells.
"In the presence of consistent epidemiological evidence of harm, and a unifying mechanism for the disparate disorders linked to PPI use; and with the knowledge that PPIs are being used by millions of people for indications and durations that were never tested or approved; it is time for the pharmaceutical industry and regulatory agencies to re-visit the specificity and the safety of these agents," the researchers concluded.
Nexium Kidney Risks
Earlier this year, a study published in the medical journal JAMA Internal Medicine also found an increased risk of chronic kidney disease with the heartburn medications, indicating that users of Nexium, Prilosec and other PPI may be 50% more likely when compared to non-users.
These findings were supported by another study published last month, in which researchers with the Department of Veterans Affairs found that users of Nexium, Prilosec or other PPIs may be 96% more likely to develop kidney failure and 28% more likely to develop chronic kidney disease after five years of use.
In 2014, a study published by researchers from the University of Findlay College of Pharmacy noted that not only was overuse and abuse of heartburn drugs widespread, but many who take the drugs do so for longer than four years. The study noted that this increases the risk of any side effects associated with the drugs, but it also has a large economic impact as well.
"Often times proton pump inhibitors are prescribed and overused without documented valid indications," the study noted. "This inappropriate use comes with a cost that rapidly accumulates over time."
A growing number of individuals diagnosed with renal failure, kidney disease or other kidney problems are now pursuing Nexium lawsuits, Prilosec lawsuits and other claims against makers of the medications, alleging that consumers and the medical community have not been adequately warned about the risks associated with the medicatioons.
Plaintiffs claim that drug makers placed their desire for profits before consumers safety by withholding important safety information, alleging that if warnings had been provided about the risk of acute interstitial nephritis, kidney injury, kidney disease and kidney failure, many individuals may have been able to avoid these severe and potentially life-threatening injuries.
As acid reflux drug injury lawyers continue to review and file cases, it is expected that thousands of cases could be filed in the coming months.
"*" indicates required fields