Study Questions Link Between Zofran and Birth Defects
May 10, 2016
By: Irvin Jackson
Following several studies that identified a potential link between pregnancy side effects of Zofran and birth defects, as well as a number of product liability lawsuits brought by families of children who suffered injuries after exposure to the anti-nausea drug before birth, researchers from the University of California Los Angeles (UCLA) are questioning the Zofran risks for unborn children.
In a study published this month in the medical journal Reproductive Toxicology, researchers indicate that they found no evidence of a link between Zofran and birth defects, and indicated that women who took the medication actually had fewer miscarriages f they were being treated for extreme cases of morning sickness, known as Hyperemesis Gravidarum (HG).
The UCLA researchers collected data on 1,070 pregnancies where women diagnosed with HG were treated with Zofran. Those pregnancies were then compared to 771 pregnancies by women with HG with no Zofran use, and 1,555 pregnancies of women who were neither diagnosed with HG nor given Zofran.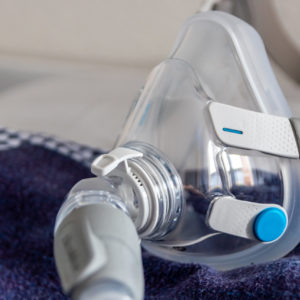 Did You Know?
Millions of Philips CPAP Machines Recalled
Philips DreamStation, CPAP and BiPAP machines sold in recent years may pose a risk of cancer, lung damage and other injuries.
Learn More
According to the findings, there was less of a chance of ventricular septal defects, cleft palate, miscarriage, and pregnancy terminations in women given Zofran.
"This study suggests that having a history of HG, not the exposure to Zofran, may be associated with an increased risk of birth defects," lead author Marlena Fejzo, an associate professor at UCLA's David Geffen School of Medicine, said in a press release. "Women have to weigh the evidence of the efficacy of one of the most effective drugs for nausea and vomiting against the risk of birth defects. Women and their babies need nutrition during pregnancy, and if they have less nausea and vomiting that goal may be accomplished."
The findings contradict a number of recent studies that suggest the use of Zofran early in pregnancy increases the risk of birth defects, such as cleft palate, cleft lip and certain heart defects. These latest findings add to the debate within the medical community about whether Zofran is safe for pregnant women.
Zofran Pregnancy Risks
Although Zofran is commonly prescribed to pregnant women for treatment of morning sickness, the drug has never been approved by the FDA for this use, and the drug maker has not conducted sufficient studies to establish that it is safe or effective for use during pregnancy.
As early as 2006, a study published by Hong Kong researchers confirmed that Zofran crosses the placenta in significant amounts when taken by pregnant women, raising questions about whether the drug may cause developmental problems or birth defects.
In November 2011, a study published in the medical journal Birth Defects Research Part A: Clinical and Molecular Teratology concluded that women may be 2.37 times more likely to give birth to a child with a cleft palate following Zofran use. This may leave children with a severe facial deformity, which can occur when development of the fetus is impacted during the first trimester.
Additional studies have also identified potential Zofran heart defect risks. An August 2013 study that reviewed data on more than 900,000 pregnancies in the Danish Medical Birth Registry found that children may be two to four times more likely to suffer a septal defect, involving holes in the heart, following Zofran exposure. Heart murmurs following Zofran use during pregnancy may be a sign or symptom of these heart problems.
More recently, a study also published by the medical journal Reproductive Toxicology in October 2014 found that there is a statistically significant increased risk for certain heart defects with Zofran use early in pregnancy.
Over the past year, a growing number of families throughout the United States have filed a Zofran birth defect lawsuit against GlaxoSmithKline, alleging that the drug maker placed their desire for profits before consumer safety, withholding information and warnings about the pregnancy risks from consumers and the medical community.
"*" indicates required fields