Summary Judgment Entered in Two N.J. Talcum Powder Lawsuits Over Ovarian Cancer
September 07, 2016
By: Austin Kirk
As Johnson & Johnson continues to face a growing number of talcum powder lawsuits brought on behalf of women nationwide, alleging ovarian cancer was caused by use of Johnson's Baby Powder or Shower-to-Shower body powder for feminine hygiene, a New Jersey judge has granted summary judgment in two bellwether cases, which were expected to go to trial next month.
In an order issued late last week, Superior Court Judge Nelson Johnson ruled in favor of Johnson & Johnson, dismissing claims brought by Diana Balderrama and Brandi Carl, after determining that expert testimony offered by the plaintiffs was insufficient to establish the necessary link between exposure to talc and ovarian cancer.
While talcum powder is most commonly associated with use to help prevent diaper rash and maintain smooth skin, Johnson & Johnson has encouraged women for decades to apply the powder around the genitals or in their underwear after every shower to maintain "personal freshness."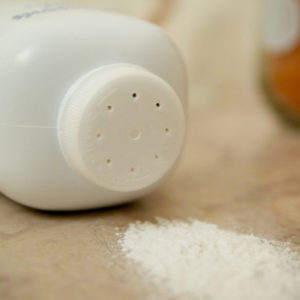 According to allegations raised in product liability lawsuits filed against Johnson & Johnson, the manufacturer has known for decades that such use of talcum powder may increase the risk of ovarian cancer, with many plaintiffs indicating that evidence of talc was found in ovarian tumors diagnosed following regular and consistent use of talcum powder for years.
The ruling issued by Judge Johnson at odds with findings by other judges, which have rejected similar motions and allowed cases to go before juries. In two other cases that went to trial earlier this year in St. Louis, juries considered the available evidence and found that Johnson & Johnson failed to adequately warn about the ovarian cancer risk from talcum powder. In addition to compensatory damages, each of the verdicts included multi-million dollar punitive damage awards, which were designed to punish Johnson & Johnson for their actions surrounding the manufacture and sale of talcum powder to women.
There are currently at least 2,000 Baby Powder lawsuits and Shower-to-Shower lawsuits pending in courts nationwide, with additional complaints being filed every day.
The vast majority of cases are pending in Missouri state court or the federal court system, which will not be impacted by Judge Johnson's ruling. However, there are about 250 cases centralized before Judge Johnson in New Jersey, where Johnson & Johnson's headquarters are located. Those cases may be in jeopardy pending an appeal of the ruling.
"*" indicates required fields