Raw Tuna Used in Sushi Linked to Multistate Salmonella Outbreak
May 27, 2015
By: Russell Maas
At least 53 people in nine states have been sickened as part of an outbreak of salmonella poisoning, which government health officials indicate may be linked to raw tuna used in sushi. 
The U.S. Centers for Disease Control and Prevention (CDC) announced a multistate Salmonella Paratyphi outbreak on May 21, indicating that at least 10 people have been left hospitalized.
The origin of the salmonella food poisoning outbreak has not yet been confirmed, but the CDC reports that the vast majority of those who contracted the infection consumed some sort of raw tuna products, frequently used in sushi, shortly before their illness onset. To date, no severe injury or fatalities have been recorded in connection to the outbreak.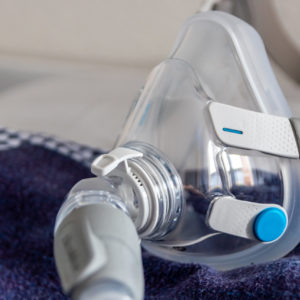 Did You Know?
Millions of Philips CPAP Machines Recalled
Philips DreamStation, CPAP and BiPAP machines sold in recent years may pose a risk of cancer, lung damage and other injuries.
Learn More
Reports indicate that all 53 individuals sickened were recorded having Salmonella Paratyphi B variant L(+) tartate(+) infection, which is a particular strand of the common salmonella foodborne virus that causes nearly 400 deaths and 19,000 hospitalizations annually.
Specifically, the Paratyphi B strand usually causes diarrhea, fever, and abdominal cramps 12 to 72 hours after exposure. These symptoms cause be mild to severe and if not treated by a doctor with antibiotics could become fatal if the infection spreads through the intestines.
Illness onset dates linked to this outbreak range from March 5, 2015 to May 3, and include victims from one years old to 83 years old with the median age of 31.
The agency has reported that 97% of those who fell ill reported eating sushi or sushi products made with raw or spicy tuna in the week before they became ill. At this time, the CDC has not conclusively identified the source of the outbreak, but believes there is a common denominator with most of the tuna related infections stemming from south-western regions of the U.S.
As of May 21, the CDC reports that the outbreak has hit the following U.S. states: Arizona 10, California 31, Illinois 1, Mississippi 1, New Mexico 6, South Dakota 1, Virginia 1, Washington 1, and Wisconsin 1.
Reports indicate that most of the individuals who became sick either live in these states or claimed to have traveled there and consumed tuna products within a week prior to the infection onset. To date, the CDC has identified five clusters of reports that indicated sickened individuals ate at the same restaurants prior to becoming sick but those establishments have not been released to the public at this time.
Currently, the CDC is attempting to find a common brand or supplier of raw tuna to link to the illness, which would allow the agency to issue a warning and safety recall in compliance with the FDA.
Both the CDC and the FDA are warning people who are at higher risk for serious foodborne illness to avoid any raw or undercooked sushi and tuna products. Those included in that warning are children younger than 5 years old, adults over the age of 65, pregnant women, and those with weakened immune systems and existing medical conditions that could jeopardize the body's ability to fight infection.
The investigation by health officials is still ongoing, as federal health agencies work together with state and local agencies in the affected areas to determine a root cause.
At this time, the CDC asks that any consumer who believes to have contracted the infection see their healthcare provider immediately and report all possible contributors to their illness.
"*" indicates required fields