Medtronic SynchroMed II Infusion Pump Recall Issued Over Stalled Motor Risk
December 17, 2019
By: Russell Maas
More than 7,000 implantable drug infusion pumps have been recalled after the manufacturer determined that the motor may stall unexpectedly, resulting in an increased risk of injury or death for patients.
The FDA announced a Medtronic SynchroMed II pump recall on December 13, after receiving several reports of problems where the motor stalled due to the presence of foreign particles. To date, no deaths have been reported, however, officials are warning that a temporary or permanent stall of the motor could result in severe life threatening consequences for individuals who rely on the infusion pumps.
The devices are small, battery powered SynchroMed II implantable drug infusion pumps used to deliver prescription drugs to patients through a catheter, specifically into the spinal fluid to treat chronic pain and severe muscle spasticity in patients who are not responsive to other, less invasive, forms of drug therapies or treatments.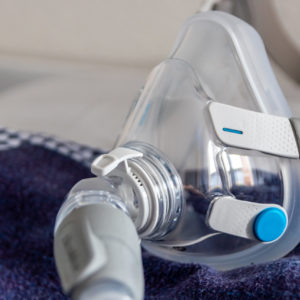 Did You Know?
Millions of Philips CPAP Machines Recalled
Philips DreamStation, CPAP and BiPAP machines sold in recent years may pose a risk of cancer, lung damage and other injuries.
Learn More
According to the recall notice, the FDA has become aware of at least five reports of the SynchroMed pump motors stalling due to the presence of foreign particles inside the pump motor assembly. A sixth report indicates foreign material was inadvertently found inside of the pumps after the device was removed due to an unrelated infection.
Medtronic indicates that if a motor stalls, patients could be deprived of drug infusion, resulting in serious injury such as drug withdrawal, the return of underlying conditions, the need for surgery to replace the pump. In some cases, like with patients receiving intrathecal baclofen to treat multiple sclerosis, the withdrawal symptoms could be life-threatening.
The recall includes approximately 7,317 SynchroMed II pumps with model numbers 8637-20 and 8637-40. The pumps were manufactured by Medtronic Medical Device Company of Dublin, Ireland from May 4, 2018 through April 5, 2019. They were distributed to medical facilities and other healthcare vendors from May 11, 2018 through September 5, 2019.
Medtronic previously issued an Urgent Device Recall Notification to hospital risk managers and distributors on October 9, 2019 detailing how to identify and return any affected, unused products. The newly issued recall is recommending healthcare providers to discuss the signs and symptoms that may occur to patients and caregivers and be attentive to all alarms, especially critical alarms.
The recall has been categorized by the FDA as a Class I recall, indicating the use of the product has a high probability of resulting in serious injury or death to users.
Healthcare providers are being encouraged to contact Medtronic's Technical Service department at 1-800-707-0933 for any additional support or information regarding the recall.
SynchroMed Pump Problems
Medtronic has experienced other issues with their SynchroMed devices in previous years, with nearly 15,000 SynchroMed II Implantable Drug Infusion Pumps and SynchroMed EL Implantable Drug Infusion Pumps recalled in March 2017 due to a software problem that may cause unintended drug delivery during a priming bolus procedure.
In February 2011, the FDA declared a Class I Medtronic Synchromed pump recall following reports that doctors were accidentally injecting drugs directly into patients' subcutaneous tissues while attempting to refill the devices. These "pocket fills" resulted in at least eight deaths and 270 injuries requiring medical intervention.
In September 2011, a Synchromed II battery recall was announced after the company received reports of batteries becoming covered with a thin film and failing. The FDA classified that as a Class I recall as well. Class I medical device recall classifications mean that the FDA believes the device has a reasonable likelihood of causing severe injury or death.
In July 2012, the FDA sent a warning letter to Medtronic over the infusion pumps, ordering the company to put in place a plan to deal with reported failure problems. The FDA had received 567 complaints about motor corrosion in the SynchroMed II pump between then and October 2007. The corrosion caused gears to lose teeth, which lead to the motor seizing up.
The FDA finally entered into a consent decree with Medtronic over the repeated errors and manufacturing problems in April 2015, which required the company to cease manufacturing, designing and distribution of new Medtronic Syncromed II infusion pumps, except in cases where a doctor determined it was medically necessary for a patient's treatment.
"*" indicates required fields