Syringe Pump Flow Disruptions Can Lead To Health Risks, FDA Warns
August 26, 2016
By: Irvin Jackson
Federal regulators are warning that programmable syringe pumps may have flow problems, which could cause injury to patients, particularly infants. 
The FDA issued a safety communication this week, warning that syringe pump flow continuity problems working at low infusion rates could cause inconsistent delivery of drugs, resulting in serious clinical consequences such as delays in therapy, or patients receiving too much or too little of a critical drug. The warning comes following hundreds of adverse event reports linked to the devices.
Programmable syringe pumps are used to deliver a steady flow of drugs into a patient. They can work at very low infusion rates, and can be programmed to give the drugs at constant rates, intermittent rates, or can be adjusted as needed. They are frequently used in neonatal intensive care units.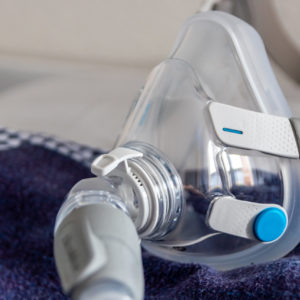 Did You Know?
Millions of Philips CPAP Machines Recalled
Philips DreamStation, CPAP and BiPAP machines sold in recent years may pose a risk of cancer, lung damage and other injuries.
Learn More
"The FDA is informing health care professionals that when using programmable syringe pumps to infuse therapies at low rates (e.g., less than 5 mL per hour, and especially at flow rates of less than 0.5 mL per hour), a lack of flow continuity (i.e., inconsistent rate of delivery) can result in serious clinical consequences, including delay of therapy, over-infusion or under-infusion," the FDA warns. "Reports of serious adverse events such as abnormal or unstable blood pressure, anxiety from loss of sedation, and increased pain indicators in critically-ill infants have been associated with lack of flow continuity."
The agency indicates that these problems are not limited to one particular device or brand and could affect all programmable syringe pumps operating at low infusion rates. However, the agency also indicates that it currently believes the benefits of these devices outweigh the risks.
More than 300 Medical Device Reports (MDRs) associated with programmable syringe pumps were reported to the FDA from March 1, 2013 to July 20, 2016. They include reports of over- and under-infusion involving drugs that were of high risk or life-sustaining to patients. The reports also included blockage detection failures, and malfunctions resulting in therapy delays. Most of the reports that provided infusion rates indicated that the problems occurred at rates of 5 mL per hour or less.
Following the reports the FDA surveyed hospitals to get a better handle on the problem, but found that clinical varied in the size of the syringes, priming practices, and what other accessories were used. In addition, it could be hard for healthcare professionals to link problems to the syringe pumps, since they are frequently used on critically ill patients who are suffering from other conditions.
The FDA is advising health care professionals who use the syringe pumps to ensure that syringe sizes and models are compatible with the syringe pump being used and to use the smallest compatible syringe size necessary. They also urge doctors to use components and accessory devices that the manufacturer of the syringe pumps have identified as being compatible, and to use the devices with the smallest internal volume.
The safety communication also gives detailed instructions on starting an infusion or changing a syringe, how to set up the syringe pump, and how to recognize and clear blockages.
The agency is also asking manufacturers to update programmable syringe pump labels to add additional warnings, precautions and instructions on using the devices at low infusion rates. It also asks the medical community and manufacturers to report any adverse events to the FDA's MedWatch Adverse Event Reporting program.
"*" indicates required fields