Talcum Powder Caused Fallopian Tube Cancer, Lawsuit Claims
March 23, 2017
By: Irvin Jackson
According to allegations raised in a recent wrongful death lawsuit, Talcum powder exposure caused a fatal case of Fallopian tube cancer. 
The complaint (PDF) by Amie Cavazos in the U.S. District Court for the District of Columbia on March 17, on behalf of herself and her late mother, Rosalinda Cavazos. Johnson & Johnson, Imerys Talc America, and the Personal Care Products Council are named as defendants in the lawsuit.
The case joins thousands of Baby Powder lawsuits and Shower-to-Shower lawsuits filed against Johnson & Johnson by women and families nationwide. However, the vast majority of claims suggest that daily use of talcum powder around the female genitals caused the development of ovarian cancer.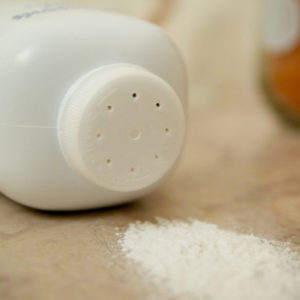 Amie Cavazos indicates that her mother used the talcum powder products on her perineal region to control moisture and odor from about 1978 to 2011. She was diagnosed with Fallopian tube cancer in August 2013, and later died from the disease on March 19, 2015.
The talcum powder Fallopian tube cancer lawsuit notes that the disease is closely associated with ovarian cancer.
"The Defendants failed to inform its customers and end users of the PRODUCTS of a known catastrophic health hazard associated with the use of its products," the lawsuit states. "In addition, the Defendants procured and disseminated false, misleading, and biased information regarding the safety of the PRODUCTS to the public and used influence over governmental and regulatory bodies regarding talc."
Last year, at least three bellwether talcum powder cases went to trial in Missouri state court, each resulting in multi-million dollar damage awards against Johnson & Johnson for failing to provide ovarian cancer warnings for women using talcum powder. A fourth case decided earlier this month resulted in the first defense verdict in favor of the manufacturer.
While there are at least 2,000 state court cases pending in Missouri, a growing number of complaints like Cavazos' continue to be filed throughout the federal court system, where coordinated pretrial proceedings were established in October 2016, centralizing the talcum powder litigation before U.S. District Judge Freda Wolfson in the District of New Jersey.
As part of the MDL proceedings, it is expected that Judge Wolfson will schedule a series of early bellwether trials, which are designed to help gauge how juries may respond to certain evidence and testimony that will be repeated throughout the cases.
Following the bellwether process, if the parties fail to reach talcum powder settlements or otherwise resolve the litigation, hundreds of individual trials may be set for trial in separate courts nationwide.
"*" indicates required fields