Johnson & Johnson Pushes for Quick MDL Bellwether Process for Baby Powder and Shower-to-Shower Lawsuits
November 17, 2016
By: Austin Kirk
Parties involved in federal talcum powder lawsuits are scheduled to meet today with the U.S. District Judge recently assigned to preside over the litigation, as Johnson & Johnson calls for the court to move quickly in setting up a bellwether trial process, indicating that it believes a review of the available science will demonstrate that the growing number of claims brought by women who allege they developed ovarian cancer from Johnson's Baby Powder or Shower-to-Shower have no merit.
Although several thousand cases are pending against Johnson & Johnson in various state courts, the U.S. Judicial Panel on Multidistrict Litigation (JPML) just recently established coordinated pretrial proceedings in the federal court system, consolidating all Johnson's Baby Powder lawsuits and Shower-to-Shower lawsuits filed in various U.S. District Courts nationwide as part of an MDL, or multidistrict litigation.
The cases are centralized before U.S. District Judge Freda L. Wolfson in the District of New Jersey to reduce duplicative discovery into common issues in the claims, avoid conflicting pretrial rulings from different courts and to serve the convenience of the parties, witnesses and the courts.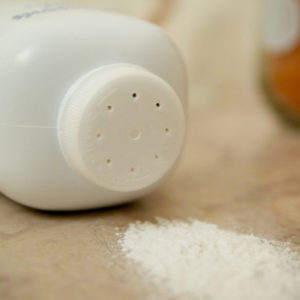 Each of the complaints raise similar allegations that Johnson & Johnson and it's supplier Imerys Talc America, Inc. and the Personal Care Products Council, failed to adequately warn women and the medical community about the link between ovarian cancer and talcum powder applied around the genitals for feminine hygiene.
Judge Wolfson will hold an initial organizational conference today, and the parties each submitted separate status reports last week outlining where the litigation currently stands and where they believe it should go.
In the Johnson & Johnson report (PDF) submitted on November 10, the company called for the MDL court to schedule a "Science Day" in January 2017, which is designed to allow the parties to present information in a non-adversarial manner about scientific issues that will come up during the litigation.
The manufacturer also called for quick movement toward the selection of a small group of bellwether cases, which would go through case-specific discovery and be prepared for a series of early trial dates. While the outcomes of the bellwether trials would not be binding on other claims, they are designed to test the relative strengths and weaknesses of each sides case, and Johnson & Johnson suggests that cases may not survive pretrial motions.
A New Jersey state court judge recently ruled that scientific evidence was insufficient to link genital talcum powder use to ovarian cancer, and the manufacturer says it believes the MDL court will come to the same conclusions and wishes to address the issue as early as possible.
In a competing report (PDF) submitted by plaintiffs, it is noted that dozens of studies since 1971 have found an increased risk of ovarian cancer linked to talcum powder exposure, and attorneys point out that the litigation is well established in various state court systems.
"Since 1982, numerous studies (27+ studies through October 2016), involving many of the most esteemed epidemiologists in the world, have consistently shown an increased risk of ovarian cancer associated with perineal talc use," the report states. "Out of these 27 studies, all but one of them found a statistically significant increased risk of ovarian cancer from talc use."
There are currently at least 2,000 cases pending in various state court systems, with most pending in Missouri, where at least three claims have already gone to trial, each resulting in a massive verdict after evidence established that Johnson & Johnson withheld important safety information from consumers, including a $72 million verdict in February 2016, a $55 million verdict in May 2016 and a $70 million verdict last month.
"Despite consistent evidence of a causal connection between perineal application of talcum powder and ovarian cancer, neither Johnson & Johnson's Baby Powder nor Shower-to-Shower has been removed from the market or altered to remove talc as a main ingredient," according to the plaintiffs' report, which points out that the talc-based powders are still sold without a consumer warning. "As a direct result of the Defendants' actions, untold numbers of women continue to use these products on a daily basis, and thousands of women have been diagnosed with cancer. Over the past few decades, this has led to countless avoidable deaths from ovarian cancer caused by genital use of talcum powder."
As talcum powder cancer lawyers continue to review and file cases over the coming months and years, it is ultimately expected the number of complaints pending nationwide will continue to grow, and many of those cases will likely be brought into the recently established MDL.
If talcum powder cancer settlements are not reached by Johnson & Johnson following bellwether trials or the coordinated proceedings in the federal MDL, it is possible that large numbers of cases may be remanded back to U.S. District Courts nationwide for individual trial dates.
"*" indicates required fields