Lawsuit Indicates Ovarian Cancer Could Have Been Avoided If J&J Used Cornstarch Instead of Talc
November 07, 2016
By: Irvin Jackson
According to allegations raised in a lawsuit filed by a Georgia woman diagnosed with ovarian cancer from talcum powder, cornstarch was a feasible alternative to talc contained in Johnson & Johnson products, which would have been just as effective and avoided the potential risk of cancer.
Johnson & Johnson currently faces several thousand Baby Powder lawsuits and Shower-to-Shower lawsuits brought by women nationwide, each involving similar allegations that the manufacturer failed to adequately warn women about the risk of ovarian cancer from talc contained in the popular products.
Plaintiffs claim that Johnson & Johnson has known for years that talc may migrate through the body when it is placed around the genitals or in the underwear, potentially causing ovarian tumors to develop following years of the practice.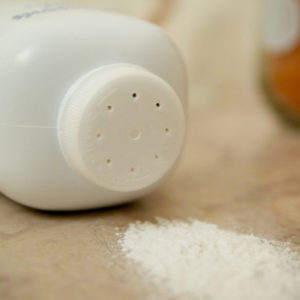 In a complaint (PDF) filed last week in the U.S. District Court for the District of Southern Georgia, Mary Young indicates that Johnson & Johnson could have used cornstarch instead of talc, suggesting that she may have avoided an ovarian cancer diagnosis if the safer alternative ingredient had been used.
"At all pertinent times, a feasible alternative to [Johnson & Johnson's talc powder products] has existed," according to the complaint. "Cornstarch is an organic carbohydrate that is quickly broken down by the body with no known health effects. Cornstarch powders have been sold and marketed for the same uses with nearly the same effectiveness."
Young indicates that she used J&J talcum powder products around her perineal area, as advertised and marketed, from approximately 1995 until 2015, for "feminine hygiene purposes". Around September 2015, Young was diagnosed with ovarian cancer, which she indicates was directly and proximately caused by exposure to talcum powder.
So far this year, at least three talcum powder ovarian cancer cases have gone to trial against Johnson & Johnson over the cancer risk associated with their popular products. Each of those trials resulted in a multi-million dollar damage award due to the failure to provide appropriate talcum powder warnings for women.
The most recent verdict came earlier this month, hitting Johnson & Johnson with $70 million in compensatory and punitive damages.
Young's case will be consolidated with all other federal talcum powder lawsuits pending nationwide, which are centralized as part of an MDL, or multidistrict litigation, before U.S. District Judge Freda Wolfson in the District of New Jersey. If talcum powder cancer settlements are not reached during the coordinated proceedings in the federal MDL, each case may ultimately be remanded back to the U.S. District Court where it was originally filed for a separate trial date in the future.
Carolyn

November 19, 2016 at 1:01 am

My two sister siblings, and my mother used J&J powder down below, under our arms, and torso since I was born until I was at least 17. We used it to freshen our linen on the beds as we slept.My siblings are older so my mother used it before the 60's. No Ovarian Cancer, thank God! We all however, suffered numerous fibroid cyst and all had or have bowel dysfunctions also.

Lila

November 16, 2016 at 8:07 pm

Folks need to be aware it's not just J&J that uses talc.. many many pharmaceutical companies use talc as a filler (inactive ingredient) in many medications as well as over the counter medicines, lotions, powders, deodorants and so much more.. I myself am allergic to talc and have reactions to medicines or other products because of it being in there..
"*" indicates required fields