Talc Ovarian Cancer Link To Be Subject Of FDA Study: Report
February 27, 2017
By: Irvin Jackson
Federal regulators appear to be taking a new look at the talcum powder ovarian cancer link, as public concerns continue to mount and juries repeatedly hammer Johnson & Johnson with massive verdicts for failing to warn about the risks associated with their products, including Johnson's Baby Powder and Shower-to-Shower. 
According to a recent report by Chemical Watch (subscription required), the FDA's Office of Color and Cosmetics intends to update its review of epidemiological studies on the association between talc and ovarian cancer. The agency has also reportedly begun its own study looking at the potential risks as well, though the study will not likely be completed for several years.
Late last year, the FDA's Office of Women's Health also announced it was issuing grants for studies looking at ovarian cancer from talc as well.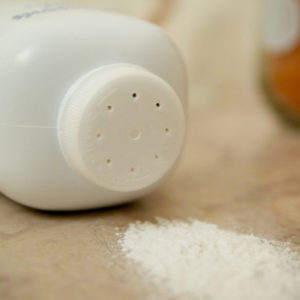 "Talc is an important industrial chemical, that is widely used in plastic apparatus and plastic surfaces, including surgical gloves, and gynecologic procedures, and women are commonly known to use products containing talc for hygiene and cosmetic purpose," the FDA cancer research grant states. "Although some epidemiologic and animal studies have examined the relation between talc and ovarian cancer, talc's effects on female genital system tissues have not been adequately investigated."
The research comes as thousands of women and families nationwide are pursuing Johnson's Baby Powder lawsuits and Shower-to-Shower lawsuits, indicating that regular use of talc around the genitals for feminine hygiene purposes caused the development of ovarian cancer. Plaintiffs claim that Johnson & Johnson and other defendants knew or should have known about the risk for decades, yet ignored warning signals and continued to market use of their products to adult women for "personal freshness."
Studies dating back as early as 1961 have suggested that talc can move from the exterior of the genital area to the ovaries of women, with case reports identifying talc particles in ovarian cancer tumors among regular users of talcum powder products.
A study published just last month found a statistically significant association between genital talc powder use and serous carcinoma, which is the most common type of ovarian cancer.
Last year, at least three talcum powder ovarian cancer lawsuits went to trial against Johnson & Johnson over failing to warn about the risk. After considering the evidence, three separate juries returned massive verdicts in excess of $50 million each, including punitive damages designed to punish the manufacturer for their gross negligence and reckless disregard for the health of women using Johnson's Baby Powder or Shower-to-Shower.
All three were tried in Missouri state court, and a fourth trial is currently underway.
More cases are expected to go to trial later this year, with additional claims pending in a federal multidistrict litigation (MDL) before U.S. District Judge Freda Wolfson in the District of New Jersey. If talcum powder cancer settlements or another resolution for the cases is not reached during the coordinated pretrial proceedings, hundreds of individual claims may ultimately be remanded back to the U.S. District Courts nationwide for separate trial dates in the next few years.
Cynthia

March 1, 2017 at 3:16 am

Why is it that women and girls have been using baby powder or talcum powder without any difficulty for lifetimes without difficulty until now? Why? What has happened to our food and water and damage to our immune systems that cancer is developing in women from using something so ordinary?
"*" indicates required fields