Talc Powder Mesothelioma Trial Ends in $22M Verdict In California
December 14, 2017
By: Irvin Jackson
A California jury has ordered Imerys Talc America and Vanderbilt Minerals to pay $22.17 million to the family of a man who died of mesothelioma, which was allegedly caused by exposure to talcum powder. 
The verdict was returned this week in the California Superior Court for Alameda County, after the companies were found liable last month in a lawsuit filed by the family of Richard Booker. While the jury awarded $17.57 million in compensatory damages in late November, another $4.6 million in punitive damages were added this week, which are designed to punish the defendants for acting with malice.
The family indicated at trial that Booker was exposed to talc that contained asbestos while working at Walter N. Boysen Paint Co. and Dexter Midland Chemical Co. As a result of the asbestos exposure, Booker died of mesothelioma in 2016.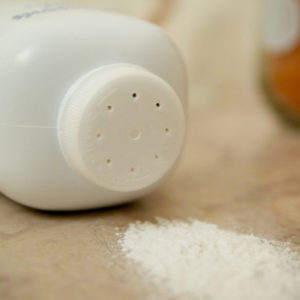 The case the latest in a number of recent trials over the mesothelioma risk with talc powder products that contained asbestos or had asbestos-like qualities that have been linked to the development of the deadly form of lung cancer.
In October 2014, a study published in the International Journal of Occupational and Environmental Health identified a potential link between an unnamed, but popular, brand of talc powder and asbestos exposure, suggesting that use of the product may have caused the death of at least one unidentified woman due to mesothelioma.
Concerns about the link between mesothelioma and talc powder stretch back decades, with local health officials in Baltimore requesting that the FDA investigate asbestos in talc powder as far back as 1972.
In April 2016, Colgate-Palmolive was ordered to pay $1.4 million to a woman diagnosed with mesothelioma after exposure to Cashmere Bouquet talc powder. Colgate-Palmolive reached an undisclosed settlement  in November over another talcum powder asbestos claim. Another talc mesothelioma trial in November, involving claims against Johnson & Johnson, ended in a defense verdict.
The defense verdict in the Johnson & Johnson case came after a series of multi-million dollar damage awards returned in trials against Johnson & Johnson over failure to warn about the ovarian cancer risks with talcum powder, including verdicts of $70 million in November 2016, $55 million in May 2016 and $72 million in February 2016 over ovarian cancer claims. However, the latter ruling was also overturned last month on the basis of jurisdictional issues, following a recent Supreme Court ruling, and the others face similar challenges, which may require retrial in the federal court system.
While Johnson & Johnson is pursuing appeals in each of the cases and refusing to negotiate talcum powder settlements for women diagnosed with ovarian cancer, some analysts suggest that the recent verdicts may be a sign of future problems for the manufacturer, due to signs that juries find Johnson & Johnson's trial defense lacking in credibility.
"*" indicates required fields