Talcum Powder Lawyers Set To Meet With MDL Judge For Status Conference
November 16, 2020
By: Irvin Jackson
Lawyers involved in the federal talcum powder cancer lawsuits will speak with the U.S. District Judge presiding over the litigation this week, as a number of representative cases continue to be prepared for early trial dates.
Johnson & Johnson currently faces nearly 20,000 Baby Powder lawsuits and Shower-to-Shower lawsuits pending in the federal court system, each involving similar allegations that exposure to talc and asbestos particles contained in the popular products resulted in the development of ovarian cancer and other injuries. In addition, the company faces another 2,000 claims pending in various state courts nationwide.
Given common questions of fact and law presented in the claims, lawsuits brought throughout the federal court system have been centralized before Judge Freda L. Wolfson in the District of New Jersey, for coordinated discovery and pretrial rulings, as part of an MDL, or multidistrict litigation.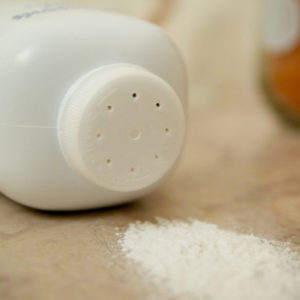 Following pretrial rulings on the admissibility of certain expert witness testimony, Judge Wolfson established a "bellwether" program, where a small group of claims are going through case-specific discovery in preparation for a series of early trial dates, which are designed to help gauge how juries are likely to respond to certain evidence and testimony that will be repeated throughout the claims.
Earlier this year, the court randomly selected a pool of 1,000 cases, which were subsequently reduced to a group of about 30 claims in September, including ten selected by each side, and another ten randomly selected by the court.
Judge Wolfson will hold a status conference on November 17, at which time talcum powder lawyers involved in the litigation will review progress being made in the bellwether cases with the Court, and address some disagreements regarding the scope of discovery.
According to a status report and proposed agenda (PDF) submitted last week by the parties, once the Court provides an indication about the number of trials that it envisions holding in the MDL, they will meet and confer in an attempt to reach an agreement on the process for selecting cases for trial, and a schedule for final expert discovery in those claims.
While the outcomes of these bellwether trials will not be binding on other claims in the litigation, they may have a substantial impact on any talcum powder settlement negotiations Johnson & Johnson may engage in to avoid the need for thousands of individual claims to be set for trial in courts nationwide in the coming years.
"*" indicates required fields