Talcum Powder Asbestos Lawsuit Results in $325M Verdict Against Johnson & Johnson
June 03, 2019
By: Irvin Jackson
After a New York jury initially awarded $25 million in compensatory damages to a woman diagnosed with mesothelioma, Johnson & Johnson has been hit with an additional $300 million in punitive damages, which are designed to punish the company for withholding information about the risks associated with asbestos in talcum powder products, including Johnson's Baby Powder and Shower-to-Shower.
The verdict comes in the second phase of a trial in the New York City Asbestos Litigation (NYCAL) court, involving claims brought by Donna Olson, which was the first of four talcum powder asbestos cases that are expected to be tried in the court this year.
The combined judgment of $325 million marks the first time since the 1980s that New York's "asbestos court" has handed out punitive damages, which are generally rare and reserved for particularly reprehensible conduct.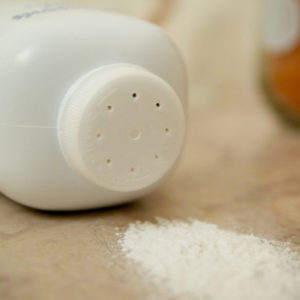 Olson established for the jury that she developed mesothelioma from asbestos contained in talc particles, which she regularly breathed while applying the Johnson & Johnson products from the time she was about eight years old, until at least 1984.
Mesothelioma is a rare form of cancer that is only known to occur as a result of exposure to asbestos. It typically has a very long latency period before it is diagnosed, and the disease is often at a very advanced stage by the time it is discovered, resulting in few treatment options.
Johnson & Johnson indicates that it plans to appeal the verdict, and has refused to negotiate talcum powder settlements, despite a number of similar verdicts returned in recent years for women diagnosed with mesothelioma and ovarian cancer following regular use of the company's talc-based products.
Failure to Warn Lawsuits Over Talcum Powder
Johnson & Johnson currently faces nearly 12,000 Johnson's Baby Powder lawsuits and Shower-to-Shower lawsuits pending in courts nationwide, each raising similar claims that the manufacturer has known for decades about the potential link between talc powder and cancer, yet failed to warn consumers.
In addition to mesothelioma claims, many of the complaints involve allegations that particles included in the talcum powder may cause ovarian cancer, following years of regular application around the genitals for feminine hygiene, which has been marketed by the company for decades.
A number of cases have already gone to trial at the state level, with several resulting in large verdicts for plaintiffs, often including punitive damages. Last year, a Missouri jury returned a landmark $4.7 billion verdict for 22 women diagnosed with ovarian cancer.
Most of the talcum powder litigation is current pending in the federal court system, where lawsuits filed by individuals nationwide are centralized for pretrial proceedings as part of a multidistrict litigation (MDL), which is centralized before U.S. District Judge Freda L. Wolfson in the District of New Jersey.
Later this year, Judge Wolfson is expected to rule on Johnson & Johnson's challenges to the admissibility of certain expert witness testimony under the federal rules. However, if the Court finds that the evidence is sufficiently reliable, Johnson & Johnson could face large numbers of individual trial dates in courts nationwide in coming years.
"*" indicates required fields