Talcum Powder Cancer Trials In PA State Court To Proceed After Judge Denies J&J Motion To Exclude Experts
June 02, 2020
By: Irvin Jackson
A state court judge has cleared the way for talcum powder cancer lawsuits pending in Pennsylvania to proceed, after rejecting an effort by Johnson & Johnson to have the plaintiffs' expert witnesses excluded from testifying at trial.
Jodge Fredrica Massiah-Jackson, of the Philadelphia County Court of Common Pleas, issued a decision last week, which denied motions filed by Johnson & Johnson to have six exert witnesses rejected, indicating that the company was arguing against their conclusions, and not their methodologies. Therefore, Judge Massiah-Jackson determined those arguments should be put before a jury when evaluating the weight of the testimony.
Johnson & Johnson faces about 19,400 Baby Powder lawsuits and Shower-to-Shower lawsuits pending in courts nationwide, each raising similar claims the manufacturer has known for decades their products may contain asbestos and increase the risk of cancer, yet failed to warn consumers. While most cases are pending in the federal court system, a number are also pending in Pennsylvania state courts.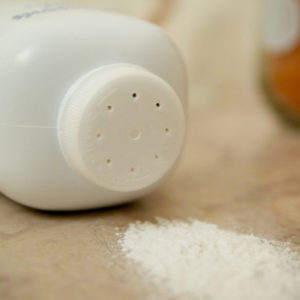 Each of the claims raise similar allegations, indicating exposure to Johnson & Johnson talcum powder products caused plaintiffs to develop ovarian cancer and other injuries.
The Pennsylvania state court decision comes about a month after a federal judge issued a similar ruling, also rejecting Johnson & Johnson's efforts to exclude plaintiffs' expert witness testimony under the federal standards.
Given common questions of fact and law presented in talcum powder complaints filed by women in U.S. District Courts nationwide, all federal cases have been centralized before U.S. District Judge Freeda Wolfson in the District of New Jersey, as part of an MDL, or multidistrict litigation
While Judge Wolfson did limit some of the opinions that may be presented by the plaintiffs' experts at trial, general causation testimony that Johnson & Johnsons talcum powder can cause cancer based on epidemiological studies will be allowed in the cases, putting thousands of individual cases one step closer to trial.
Over the coming months, it is expected Judge Wolfson will establish a "bellwether" process in the federal court system, where a small group of representative cases will be selected for early trial dates to help gauge how juries may respond to evidence and testimony that is likely to be repeated throughout thousands of claims.
Facing the prospects of thousands of individual cases that may go before juries nationwide in the coming years, it is expected Johnson & Johnson will face substantial pressure to consider negotiating talcum powder settlements for women diagnosed with ovarian cancer. However, to date, the manufacturer has maintained that it intends to defend the claims at trial.
"*" indicates required fields