Talcum Powder Ovarian Cancer Cases To Face Final Hurdle Before Federal Trials in Dec. 2021
June 14, 2021
By: Irvin Jackson
As group of federal talcum powder ovarian cancer lawsuits are being prepared for bellwether trials next year, the U.S. District Judge presiding over the litigation has outlined the final schedule for any dispositive motions and challenges to the admissibility of expert testimony, which will determine whether the cases are cleared to go before juries in the federal court system.
Johnson & Johnson currently faces more than 30,000 Baby Powder lawsuits and Shower-to-Shower lawsuits brought by women throughout the federal court system, each involving similar allegations that talc and asbestos particles in the products caused them to develop ovarian cancer and other health problems.
While a number of state court juries have already awarded millions in damages against the company for failing to warn the products may be contaminated with asbestos fibers, which increase the risk of cancer, the first federal trials have yet to begin.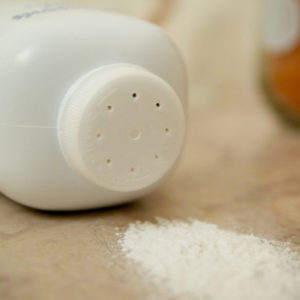 Given common questions of fact and law raised in the lawsuits brought in U.S. District Courts nationwide, consolidated pretrial proceedings have been established before U.S. District Judge Freda L. Wolfson in the District of New Jersey, where the cases are pending as part of an MDL or multidistrict litigation.
Last year, Judge Wolfson issued a series of pretrial rulings about the admissibility of plaintiffs' expert witness testimony involving general causation, regarding the common link between talcum powder and ovarian cancer. This cleared the way for the parties to begin preparing a small group of representative cases for "bellwether" trials in the federal court system, which may begin next year.
On June 1, Judge Wolfson issued a pretrial schedule order (PDF) outlining the deadlines for dispositive motions and responses in the "Stage Three" cases being prepared for trial.
Case-specific dispositive motions, including Daubert challenges to the admissibility of specific expert testimony proposed regarding the individual plaintiffs' cancer diagnosis, must be filed by December 21, 2021. Oppositions must be filed by January 21, 2022 and replies in further support of the dispositive motions shall be filed by February 4, 2022.
It is unclear how long it will take the court to rule on these motions, but this schedule should allow the first federal talcum powder trials to begin by the middle or end of next year.
While the outcomes of these "test" trial dates will not be binding on the claims brought by other women, they will provide a strong gauge for how federal juries may respond to evidence and testimony that will be repeated throughout the litigation and are expected to have a significant impact on the amount Johnson & Johnson may have to pay for talcum powder settlements, if the company wants to avoid thousands of individual trial dates in U.S. District Courts nationwide in the coming years.
"*" indicates required fields