Plaintiffs Support MCL for Baby Powder, Shower-to-Shower Powder Lawsuits in NJ
July 21, 2015
By: Austin Kirk
With Johnson & Johnson facing a growing number of Baby Powder lawsuits and Shower-to-Shower body powder lawsuits in New Jersey state court, each involving similar allegations that women developed ovarian cancer following use of the powder around their genitals, a group of plaintiffs indicates that they support a recent request filed by the manufacturer to centralize the litigation.
Last month, an application was filed with the New Jersey Supreme Court seeking to consolidate all talc powder lawsuits filed in the state before one judge, as part of a multi-county litigation, or MCL.
The manufacturer asked that the cases be centralized before Judge Nelson C. Johnson in Atlantic County Superior Court, to reduce duplicative discovery into common issues raised in the cases, avoid conflicting pretrial rulings from different judges and to serve the convenience of the parties, witnesses and the courts.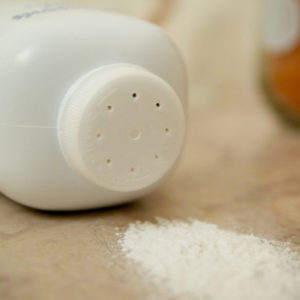 All of the complaints involve similar allegations that side effects of talcum powder contained in Johnson's Baby Powder or Shower-to-Shower Powder increase the risk that women will develop ovarian cancer if it is applied to the genitals for feminine hygiene purposes. Plaintiffs claim that Johnson & Johnson and other defendants knew about the link between talcum powder and ovarian cancer for years, yet failed to adequately warn consumers.
In a response (PDF) filed on July 8, a number of plaintiffs indicate that the support the application for the creation of a talcum powder ovarian cancer MCL, but argue that the cases should be centralized under Judge Jessica R. Mayer in Middlesex County.
"Although Judge Johnson has successfully managed these cases to date, his mass tort case load is heavier than that of Judge Mayer," the plaintiffs' response states. "While Atlantic County currently has 6,711 cases, Middlesex County has only 5,033 cases (Bergen County has a significantly heavier caseload at 14,159 cases)."
The litigation remains in the early stages, and plaintiffs indicate that there would be no inefficiency by having them centralized in Middlesex County, as opposed to Atlantic County.
If an MCL is granted, lawsuits filed throughout the state would be centralized for discovery and pretrial proceedings. However, if a talcum powder settlement or other resolution for the litigation is not reached, each case may still have to go before an individual jury to determine if the plaintiff's ovarian cancer was caused by use of Johnson's Baby Powder, Shower-to-Shower powder or another talcum powder product.
Talcum Powder Ovarian Cancer Problems
Although talcum powder is most commonly associated with use on babies, as a means of soothing skin and preventing diaper rash, baby powder and other talcum body powders are also widely used by adult women for general hygiene purposes.
Application of the body powder to the female genitals has been associated with a potential risk of ovarian cancer, as it may migrate through the vagina to the uterus, fallopian tubes and ovaries. Several studies have found evidence of talc within some ovarian tumors among long-time users of the products.
In June 2013, a study published in the medical journal Cancer Prevention Research indicated that women who used genital powder containing talc may face a 20% to 30% higher risk of ovarian cancer than those who do not.
While the overall risk remains small, women have expressed concerns about why further research has not been done by the manufacturers and why warnings are still not provided by manufacturers about the possible health risks.
The only warnings provided with popular talcum powder products like Johnson's Baby Powder indicate that users should avoid contact with the eyes and keep the powder away from the faces of children to avoid inhalation.
Plaintiffs claim that they may have avoided an ovarian cancer diagnosis if the manufacturer had provided warnings for consumers and the medical community.
"*" indicates required fields